November 10th, 2010
Yesterday we stayed home all day.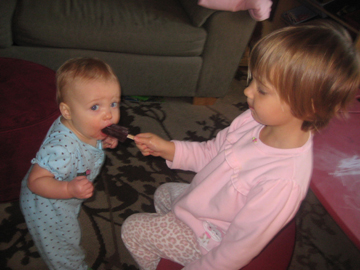 Everyone has runny noses and coughs and is feeling a little blah.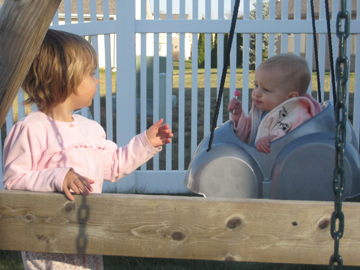 A little candy helped cheer us up.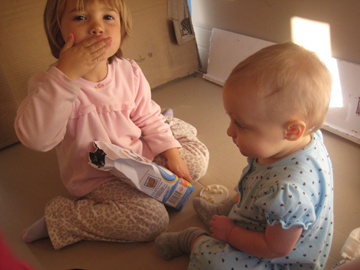 And staying in our pajamas all day didn't hurt either.
Filed under
Ella stories, Eva
|
Comments Off

on Pajama day
November 4th, 2010
It was a big week at Ella's school this week with our first parent-teacher conference and her first school picture.
I was amazed when the teacher showed me the 2 page (front and back) review at the conference. How thorough! And she got the highest mark on everything. I don't want to brag, but I'm pretty sure she's the teacher's favorite. Ok, maybe, the teacher likes some of the others a little too, but she did say that if I cloned Ella she would like the clone. I think that's the top comment you can get at a parent/teacher conference don't you?
Among her fine points were 1. putting her toys away after she plays with them. 2. Being friends with everyone 3. Doing what she's asked.
I was so proud.
Also, her friend Caden made her a get well card Wednesday since she was sick on Monday. I think maybe we should clone him too.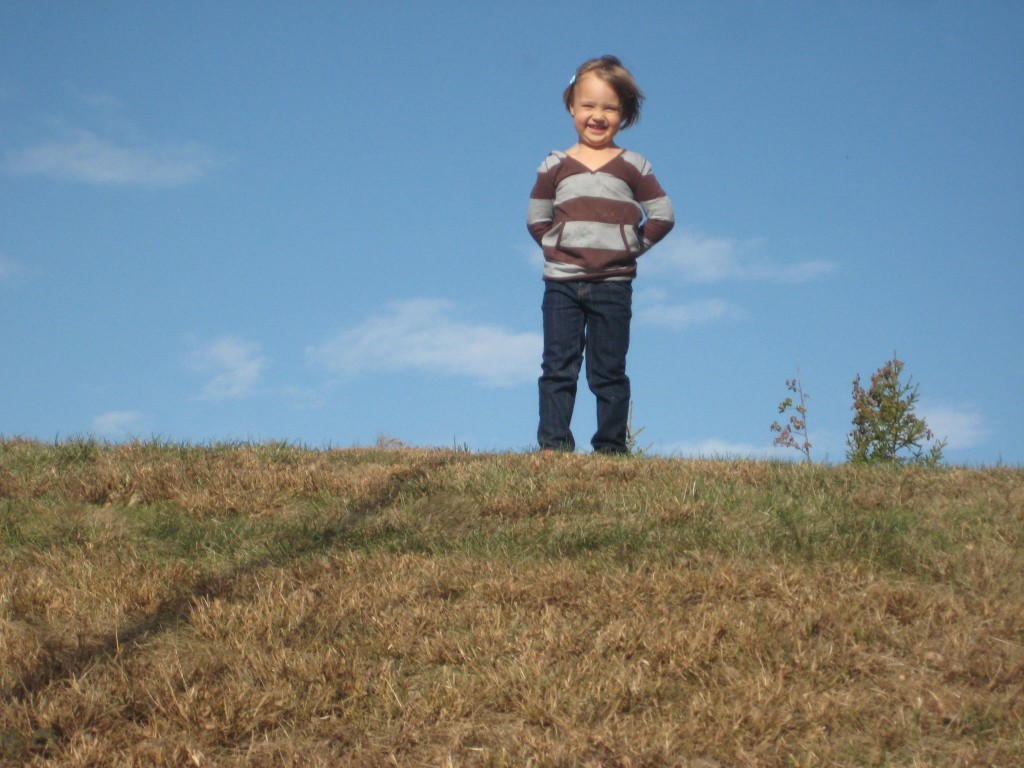 Can't wait to see that school picture.
Filed under
Uncategorized
|
Comments (3)