January 13th, 2011
We had such a nice New Year's Eve weekend. My BFF (since the sixth grade!) came with her lovely little family and we celebrated with some mojitos and then popped open the champagne just before midnight.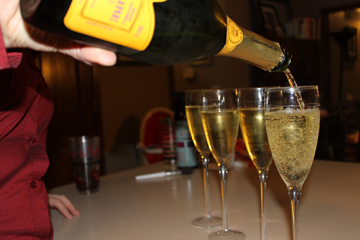 And I loved that at 12:05, she said "Let's put on our pajamas!" And so we did.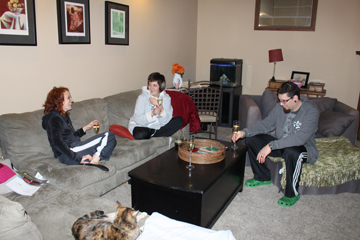 And then there were chinese dumplings and Wii ice skating. Who needs to go out to have fun?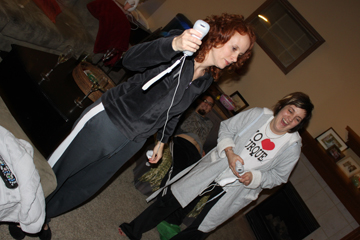 Filed under
Uncategorized
|
Comments Off

on New Years Eve 2010 – yeah, I'm a little behind
January 6th, 2011
I went to the gym yesterday for my follow-up evaluation. I started my gym membership February of last year (2 months after having Eva) and so it had been almost a year. And I have made so much progress!
I've lost 18 pounds and 8 percent  of my bodyfat (went from 26% to 19% – which is in the very low end of the optimal range, almost in the low range!).
Obviously I had some babyweight to lose, but I lost that, and then 5 pounds and honestly I think I'm in the best shape I've ever been in. Not only that, I feel like I've made it a real habit. I admit it, I used to be one of those people who join in the beginning of the year and taper off after a few months.
I wasn't even embarrassed when I had to show my tummy to have my tummy fat measured. I was, however, embarrassed to pull my pants up for my thigh test, which revealed my very unshaven legs.
One thing at a time though!
Filed under
Uncategorized
|
Comments (5)