January 12th, 2012
I went to Macys last weekend to use some gift cards from Christmas this week and I decided to splurge on some nice flats. Flats are really good for a mom who wants something comfortable and quick and doesn't want to wear a gym shoe everyday. And I've already tried them on with many pants and dresses they look good with everything!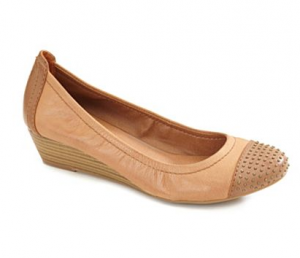 I love the little studs in the front. Maybe I shouldn't call them flats, because they have a tiny wedge heal, but to me they will operate like a flat. And this color isn't quite right. More of a camel.
I also love flats with some sparkle, but I just am not sure I can do the ones like these with hardly any cushion or support.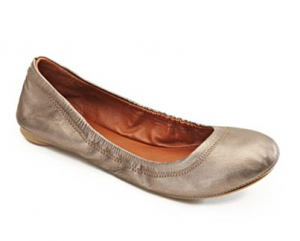 I am keeping my eye out for the new line of TOMS ballet flats, coming out this spring, too. So cute.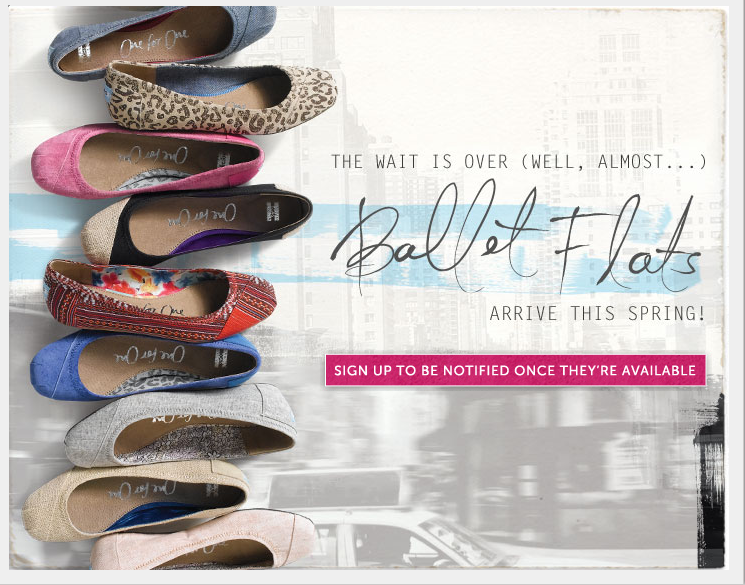 Filed under
fashion
|
Comments (3)
January 5th, 2012
We've welcomed the new year and with that comes our annual shift in health, dental and vision insurance. Nearly every year our insurance (through my husband) is completely different. That means I need to figure out if our doctors, dentist etc. all fall in our network and make sure we have new cards … there was the one year I got stuck paying $600 for new glasses after finding out my doctor was no longer in network!
Anyway, this year is no different. In fact, our insurance is drastically changing. Our out-of-pocket expenses will be much more, but instead we have been given a hefty health savings account.
So my goals are to A: organize all our information in one place. Make it easier to look up when Ella had her last flu shot and who even covers our dental insurance and eye insurance (we aren't even given cards for those!) See how it can get confusing?
And B: Shop around and save some money. We take the girls to a dentist who specializes in pediatrics. And we love her. And we felt good seeing her when Ella chipped her tooth at age 2. But do we need to pay so much to have my toddler's teeth cleaned? I don't know. I think some people aren't even taken there little ones to a dentist until they're 3.
Anyway, you can see I have a lot to figure out. And this is my point. I found a great, free site called Family Health Portfolio. I'm going to save everything in one place. Our 6 doctors, our 3 insurance plans. Every appointment, prescription, checkup and the cost of everything.
Well I  hope I didn't bore you to tears. For an organizing dork like me, this is exciting stuff.
Filed under
Ella stories, Eva
|
Comments (4)
January 4th, 2012
Ella's back to school tomorrow and since we have no plans this coming weekend, I think I will feel like life is back to normal from all the holiday bliss.
I'm glad. It was so much fun. But wow, I'm wiped out. Steve actually let me take a 4 hour nap this afternoon while Eva napped and Ella had quiet time. I didn't sleep that whole time, but boy was it great.
Speaking of normal, Eva had her 2-year checkup today. She's still a tiny thing, at just 12% for height at 32.5 inches and 20% for weight at 24 pounds. But she is exactly where she is supposed to be for everything developmentally – actually advanced and she's just a petite girl. And amazingly she did not cry a second when she got a flu injection. The nurse technician was shocked. She did have an ear infection though, which I suspected. We had a good long stretch with no sicknesses, hope we have a better winter!
Next was a marathon trip to Kroger. Girls ate macaroni then donuts and we shopped, picked up Eva's prescription, then both girls went on the potty. Go Eva! Although the way I had Eva positioned on the potty, she accidentally peed all over her pants. So that created a tricky situation. Not to mention they were all hopped up on donuts at that point, in which I then had to wait in line for the prescription and go through the process of using new insurance. Let's just say I was pretty happy when we finally made it home.
Well if that's not back to a normal day, I don't know what is. I guess we're back!
Filed under
Uncategorized
|
Comments Off

on Back to normal and a doctor's appointment