July 27th, 2012
There are a lot of spaces we want to redo in our house. Some will take a lot of money and involve the purchase of new furniture. So, while we work up to those I think I'll take on a fairly inexpensive and much needed project – repainting Eva's room.
Right now it's a dirty blue. And it really is dirty. Magic erasers don't even seem to help. But it has been this blue since we moved in six years ago, so I think it's time to recreate this space anyway.
Eva's really been into the color purple. She talks about it a lot and when I asked her what color to paint her room she said "purple!"
And I actually think it could work.
She has a new, very pretty coral ruffly bedspread … about like the coral below. I think this scheme could work.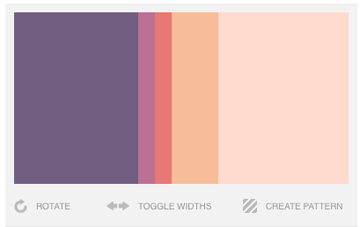 I think we should hang some new art while we're in there too.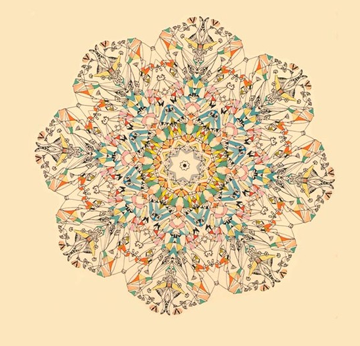 I think these "Paris Carnival"  drawing/paintings by Sarah Giannobile on Etsy are very pretty.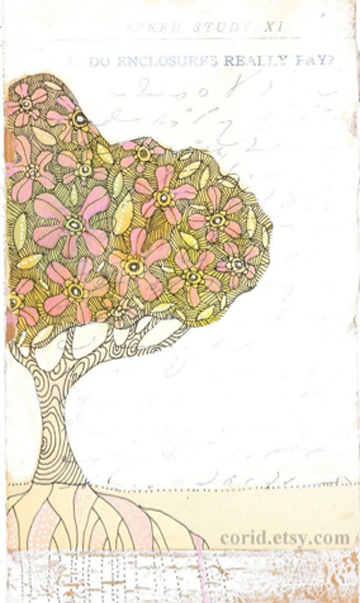 I tend to love art of trees. Especially this one by Cori Diantini, also on Etsy, who I've ordered several pieces from.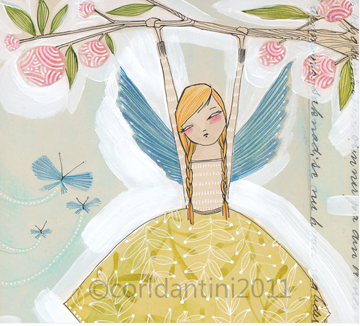 And while fairies are not really my thing, this one may really excite my 2-year-old.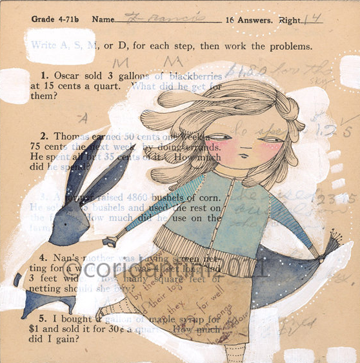 This one is very sweet too.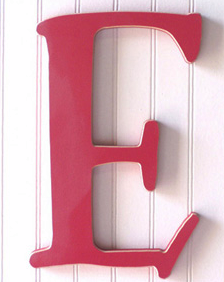 I'm drawn to letters and type in art too. Maybe we'll get a large E from the craft store to paint for her room.
And we already have some photos of her that need framing.
Maybe once school starts, it will be a little easier to do this project …
Filed under
Uncategorized
|
Comment (1)
July 19th, 2012
Honestly it was a trying week. 4 nights with the husband gone, countless potty training accidents (I thought she was ready!), a toddler who doesn't want to nap or go to bed at night and a 5-year-old with a tummy ache (that only occurs at nightime when it's time to go to bed. … Oy. I was done by last night. Thank the lord my husband's home.
Anyway, I'm getting a needed break today while they spend time with their dad and as I look through some snapshots from the week, I remember what good days we had. In between some frustrating moments we had some great moments too.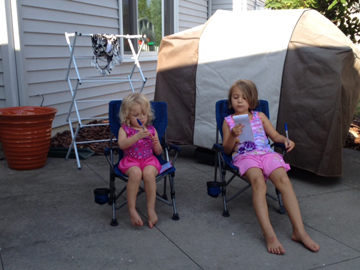 Camping reminded me that it's nice to have my morning coffee outside in the morning. And it's practically the only tolerable time to be outside this way too hot summer. On this particular morning I made a list of some things we could do and some things I need to do. My girls love to make a good list, just like their momma. And this is very standard attire lately by the way – Eva is wearing a dance leotard and Ella is wearing pajamas. Very fitting for their personalities.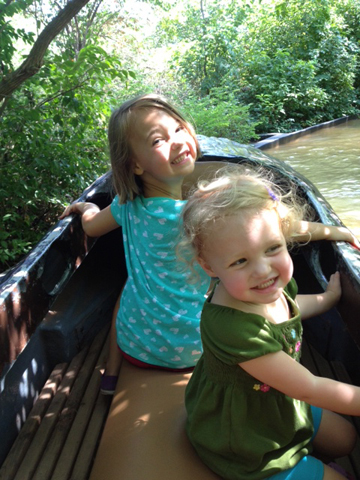 We're lucky to have a great zoo in Fort Wayne. And it's big. We did several exhibits we often skip this day – like the bat cave,  the aquariums and the sea lion feeding. But the log ride and train ride, we don't skip those.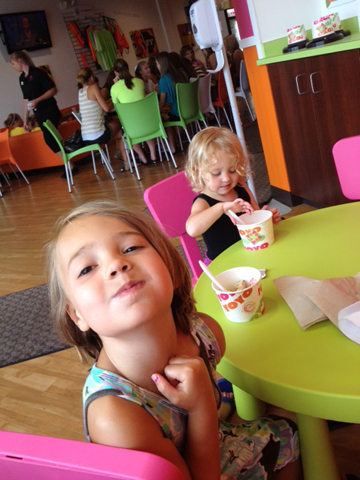 Tuesday I did a million loads of laundry. OK, maybe 8. So, I gladly took the girls to Yo Yos when Ella suggested it. I don't understand why kids like gummy bears in their ice cream (don't they get cold and hard?) but wow, they think it's wonderful.
So, yeah, I'm hoping these memories will override all the small pairs of underwear I had to rinse out and the overflowing toilet I cleaned up this week. Maybe my memory is bad for a very good reason …
Filed under
Uncategorized
|
Comment (1)
July 12th, 2012
We are really having a great summer. My kids are just loving the sun, swimming and we've had some fantastic trips already.
Better late than never, here is a glimpse from our Chicago trip a few weeks ago.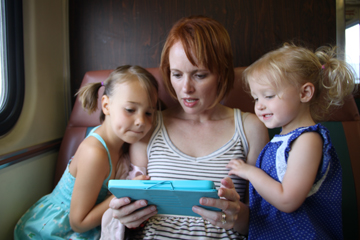 Chicago by train. I highly recommend. The girls and I read a book on my Kindle en route.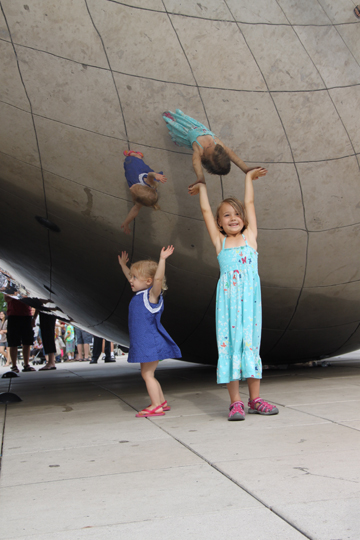 What is it about this sculpture called "the bean" that's so fantastic? The shape or the way your reflection looks different depending on what part you're looking at? I don't know, but we loved it.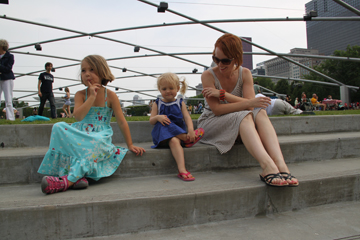 Hope you are not sick of looking at me already, Steve is the best photographer of the bunch, so it's kinda his job. Love our little impromptu rest in Millennium Park.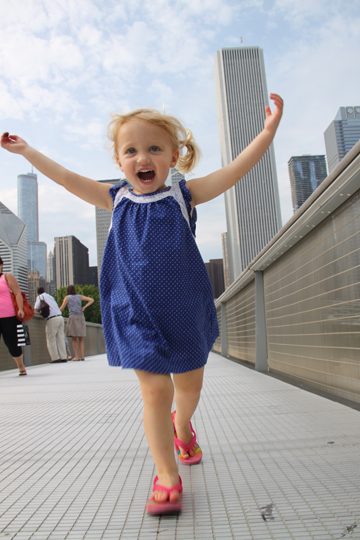 Did Eva have any fun in Chicago you ask? Why yes, I think she did.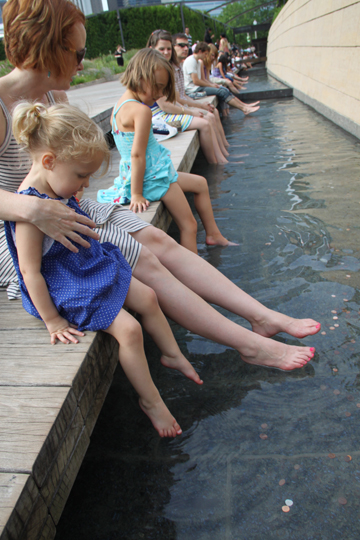 You know what's super awesome on a warm Chicago day when you've been walking all over town? A cool and perfectly clean foot stream to soak your tired dogs in. Chicago has all the answers.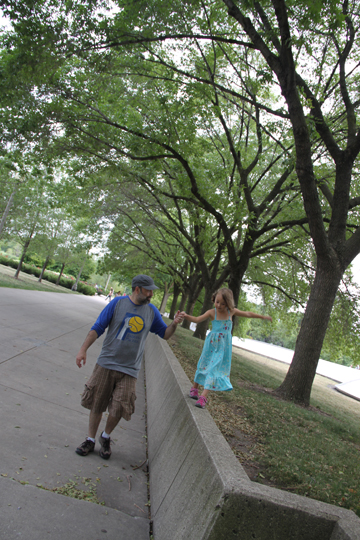 Even our way out of the park is fun for a 5-year-old.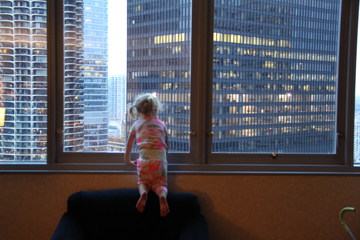 Eva soaks in the city view.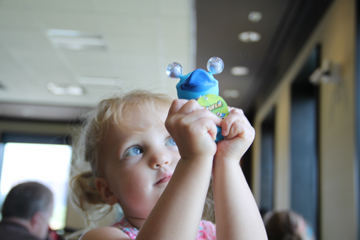 This is what Eva picked out from the Shedd Aquarium gift shop. A little frog whose eyes pop out. It was broken before we even got out of the building. But the nice folks at Shedd replaced it.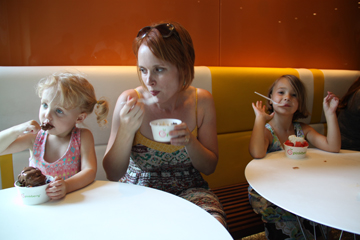 Mama needed some ice cream and the girls didn't mind either. We stopped at Pinkberry. Had always heard of it, but never had tried it. The peanut butter was delicious.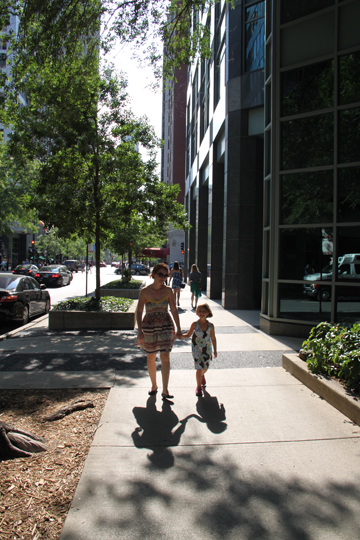 I think we could be city girls.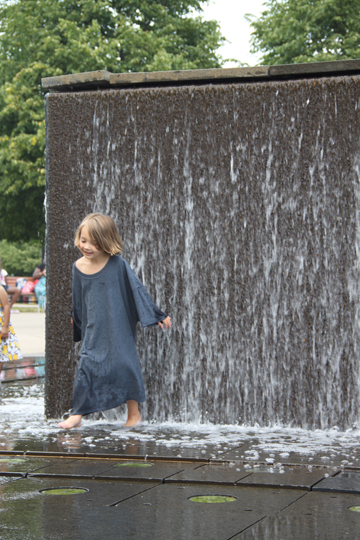 The girls were sad when we came across a fountain and had no bathing suits on us. Luckily daddy had a new souvenir t-shirt he donated to the cause.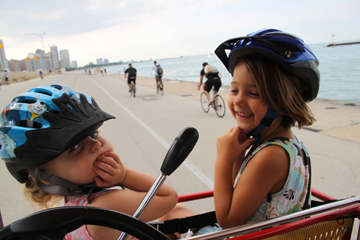 Everything really fun is always nerveracking at first. Case in point: Riding a quadcycle bicycle through Chicago intersections. It was worth it though.
Filed under
Uncategorized
|
Comment (1)