June 22nd, 2010
It was a rough day. I'm not going to lie. First, I may have totally jinxed myself with that last post, because Eva would not sleep for me today. Granted there was intermittent hammering sessions going on (I'll get to that in a minute) but even when there wasn't … she just wouldn't. And Ella would not stop asking me for things or ignoring me when I asked her for things. Getting her to comply with the teeth brushing and dressing in the morning may just be what sends me to the loony bin.
Ella knows somehow when she's pushing me to the edge though and usually saves herself at the last minute by saying something really sweet.
Today in the car she said. "Thank you for buying me lunch Mommy." Then added "Are you happy now?"
In other news, our laundry hall closet is being turned into an awesome mudroom with lockers and baskets that makes my little organization loving heart putter. I can't help but show a sneak preview. Tomorrow it will be painted and the hooks and final touches will be added.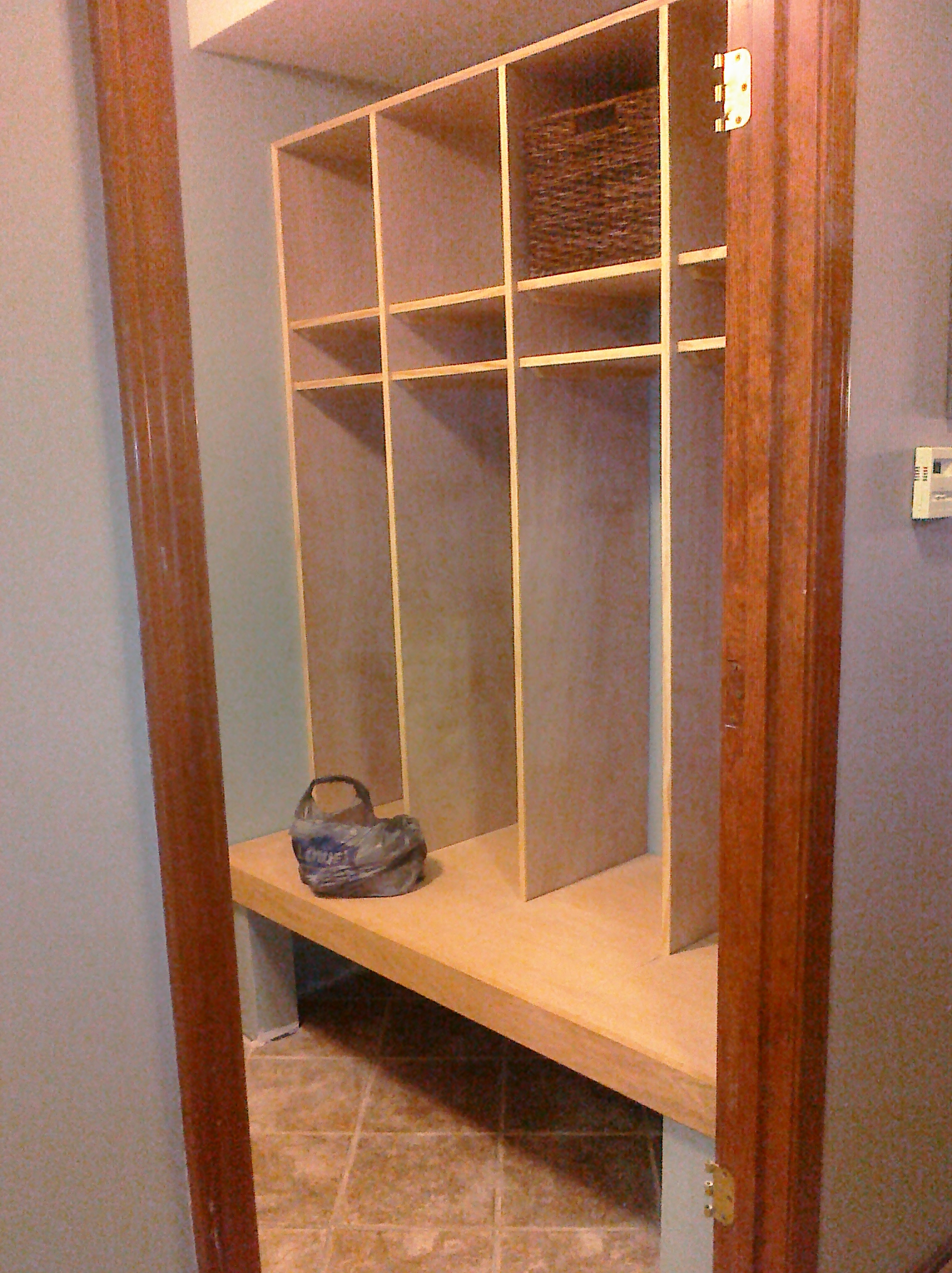 Filed under
Baby, Ella stories
|
Comment (1)