August 16th, 2012
Our baby girl headed off to school this week.
They eased us in on Wednesday by having parents drive all kindergartners and stay for the first hour.
Ella dove right into all the learning centers, even asked the teacher a question during circle time. She asked when they can get up into the reading nook. There's a little loft high up in the corner of the room for reading and she can not wait to get up there. The morning seemed natural and easy and kinda like no big deal, but then my big girl gave me the tightest hug before I left and I about lost it.
Today she says she's excited to try the cheese pizza. Lunch may be her favorite part.
She got on the bus for the first time this morning. It was exciting to wait with the two other sweet girls, and my husband, mom and sister too. But now I'll be so nervous waiting for the bus to bring her home! I wonder if I'll be nervous every day.
The last couple of years have sure flown by.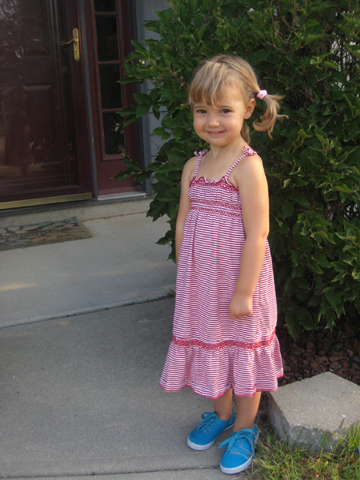 This was Ella's first day of preschool in 2010. She was 3. I was so nervous then too!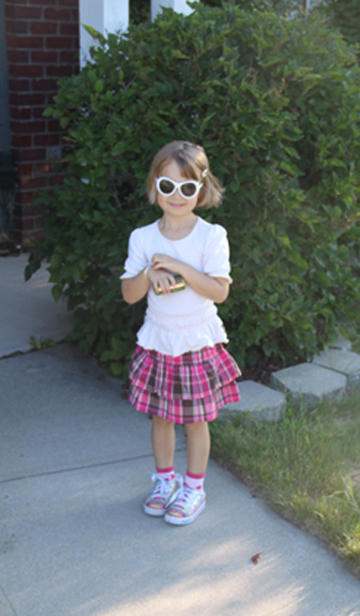 And her first day of preschool in 2011.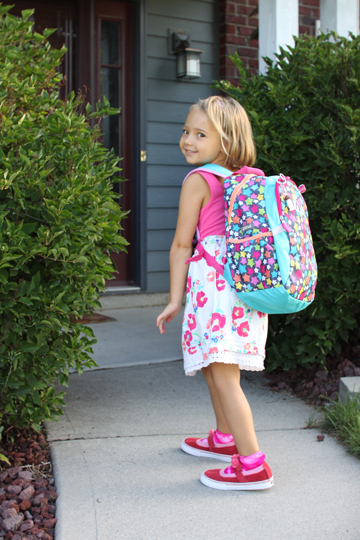 And here she is this year, 2012. Now very into her clothes, shoes and backpack she is showing off!
Filed under
Ella stories
|
Comments Off

on Ella starts school