April 20th, 2013
Well this about a month after the fact, but better late than never right?
For Ella's birthday, at her request, we had a party at our house, and had a balloon artist and face painter come. Steve and I were hoping for a magician, but strangely she didn't want that!
I think we can say we have run the gamut now on birthday themes … we have had a dress-up party, It's Funtime (local play place) party, an ice cream sundae party, a movie theatre party …
I think we may revisit the dress-up party for Eva this December too. She loves dress up and we already have the clothes.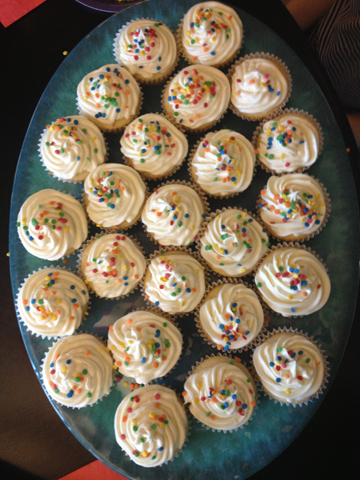 We love to make our own cupcakes. And I think I've finally mastered using the frosting bag without getting frosting everywhere.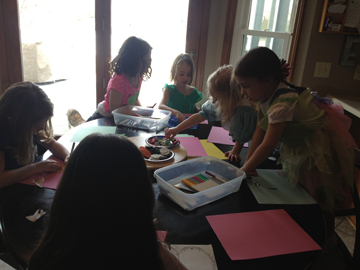 Ella picked out a simple craft – foam boards for all the kids and markers and stickers to decorate with.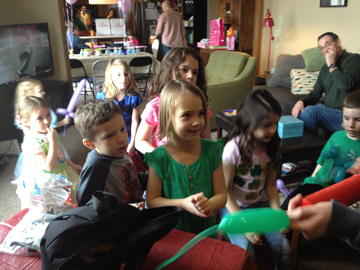 Our balloon artist and face painter were busy the entire hour they were at our house. Glad we hired both of them!
Filed under
Ella stories
|
Comments Off

on Ella's sixth birthday