September 15th, 2012
Ella's taking soccer this fall and spring at a very nearby field with a few friends from preschool. There are several things that are awesome about this:
The uniforms are ridiculously cute.
We have friends to sit with and talk to while we watch our kids. And she has old friends and new friends on the field with her.
It takes 5 minutes to get there — gymnastics is not offered anywhere nearby so I appreciate this short commute.
It's nice to sit outside on cool fall mornings, and a big breakfast at Cracker Barrel is perfect afterward.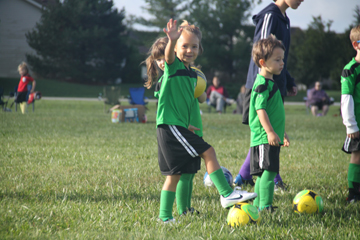 When did she get so big?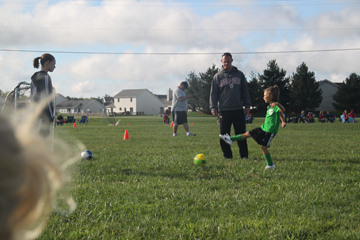 She's pretty good too. They practice for 30 minutes, then play a game for 30 and she really kicked the ball a lot. And was grinning the whole time.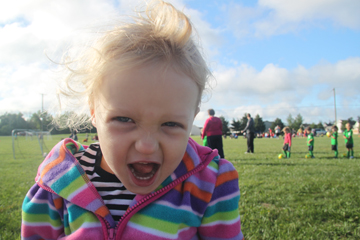 Her wildest fan. Too bad there's no league for 2-year-olds. This girl has some energy to burn.
Filed under
Ella stories, Eva
|
Comments Off

on Soccer 2012