November 11th, 2011
You may have seen some of these on Facebook or even a text from me, but I want them to be immortalized on my blog (which I hope to turn into a keepsake book for my kids one day.) So here they are…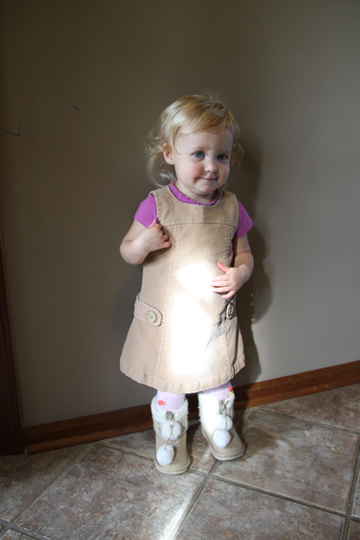 Just a cute picture of Eva at home. And I love this corduroy jumper. It was London's. Then Ella wore it to my dad's surprise 60th birthday party. Funny how my memory is sharp when it's comes to my girls and clothes.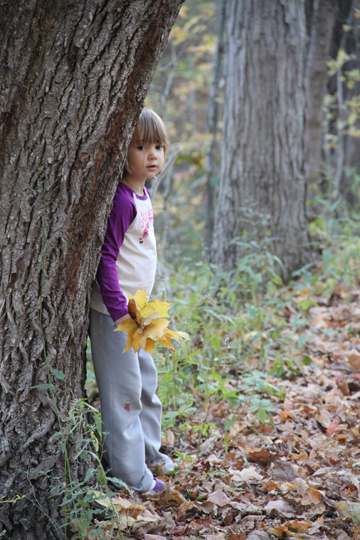 A sweet moment on a hike at Vandolah Nature Preserve one Sunday this fall.
Probably one of our last jacketless days for a while.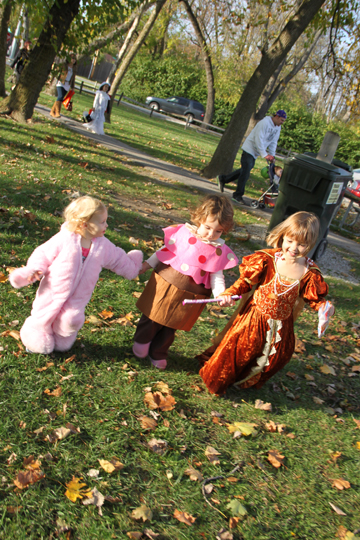 My girls running with their little friend Mara. She's the perfect little friend — being right between the girls' ages so they both love her.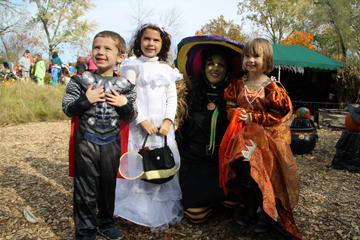 Ella and her cousins are getting so big.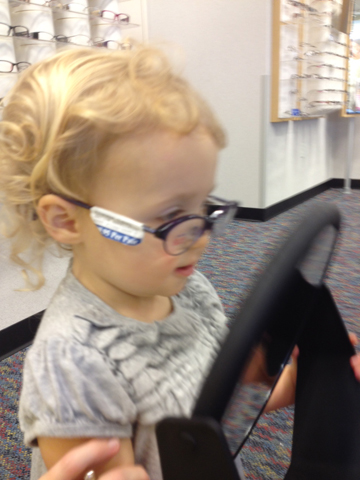 This girl isn't still for a minute, so sometimes photos aren't all the way in focus. She tried on a lot of glasses when I went for a fitting at the eye doctor this week.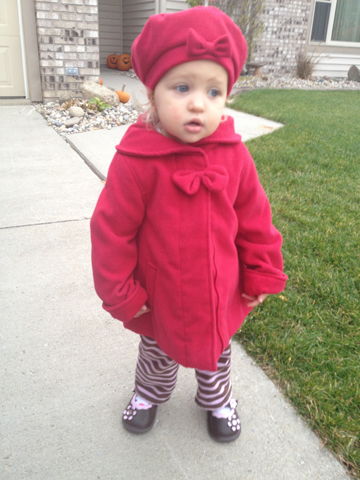 And the coat. I love this red coat from Grandma. And Eva even likes it!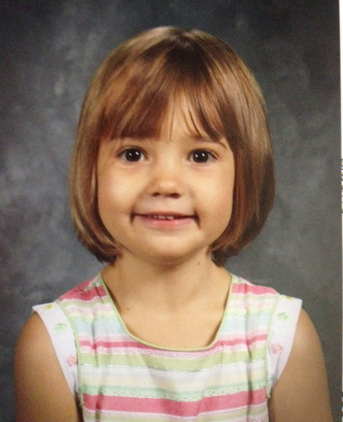 2011 preschool photo. Love, love it. She's wearing a dress her friend Bryn gave to her. She loves this dress and asks to wear it constantly. I wasn't sure if it was the dress or because she looks up to Bryn. I think it's a little of both.
Filed under
Ella stories, Eva
|
Comments (2)