February 25th, 2011
It's been a week of ups and downs.
Hubby has been gone all week on business trip and I'm so so glad he will be home tonight. I feel for all the single moms or moms whose husbands are gone all the time. Having all the responsibility of the kids all day and night day after day is a lot.
But we had fun. We were really sick of home after Monday's snow day, so the rest of the week we stayed really busy. I had to get my car looked at (which took an hour that I endured in a small waiting room with three men and my two girls and I hope I never have to do that again), we had Ella's ballet class, a trip to Target, a visit to Starbucks and some playtime at the library.
It's funny how everytime I would start to think I'm a really together mom, Ella would spill her drink, or Eva would run behind the counter at the auto place, or I would lose my parking pass at the library. Oy …
But I survived. The chocolate and wine sure helped.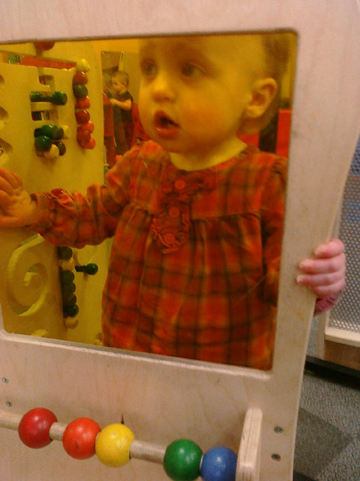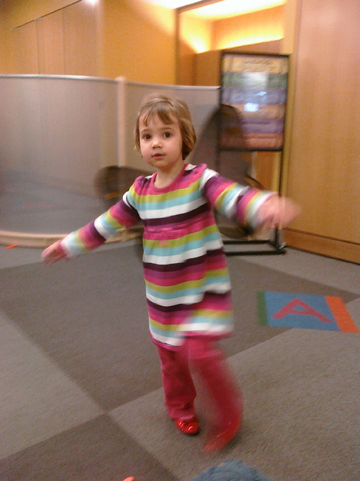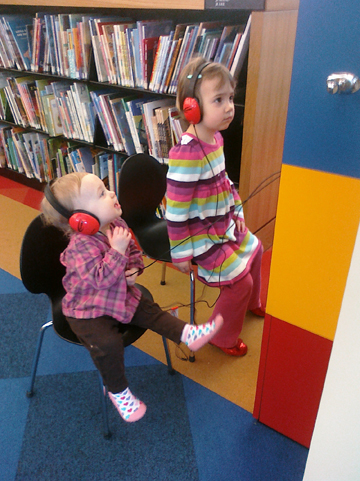 *Sidenote. I love the library.
Filed under
Ella stories, Eva
|
Comments Off

on What a week