January 29th, 2012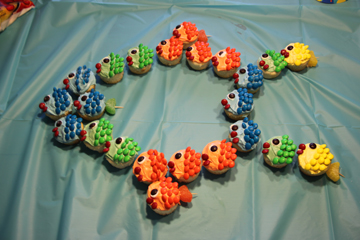 Did I make an elaborate cupcake creation because I felt guilty that I had to work all day of Eva's birthday, not to mention the poor girl's birthday will always be 4 days before Christmas? Perhaps.
Doesn't the handmade birthday banner really make the room? (See honey, it was totally worth the money:)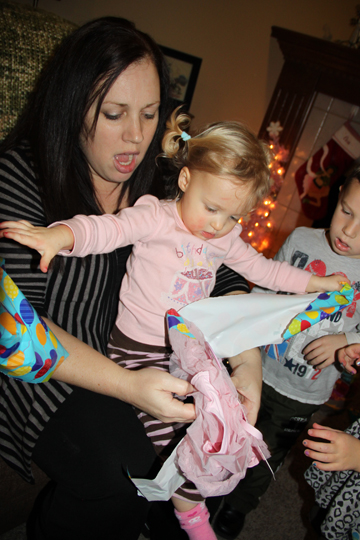 Aunt Sara can't believe the gorgeous tutu Eva has just unwrapped.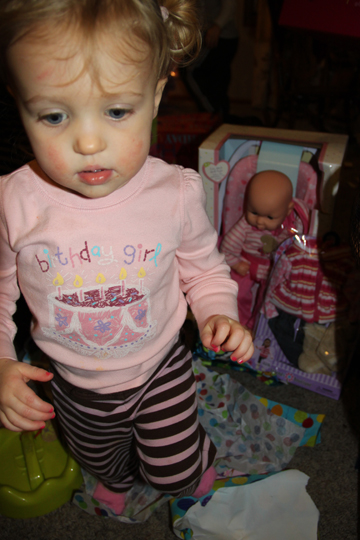 Isn't it funny how early they start playing with babies? I mean, she is still a baby herself.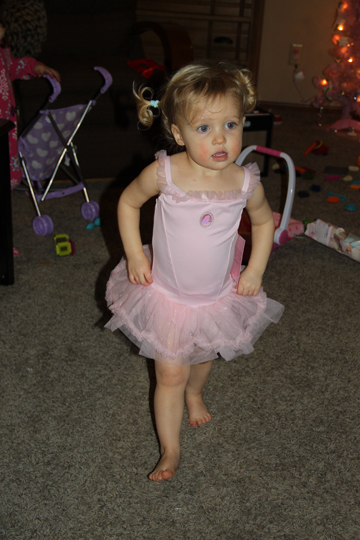 Oh even better on.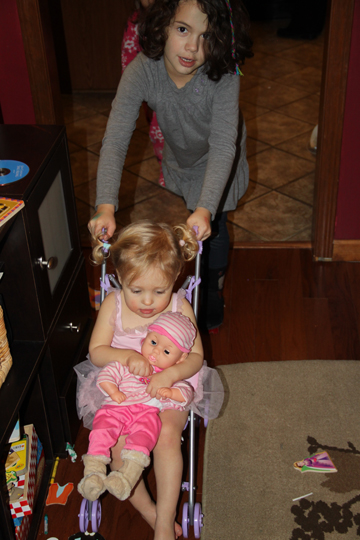 Good thing she is a petite girl because that stroller is meant for her baby doll.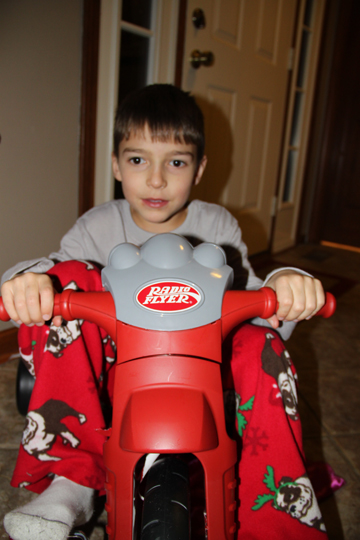 Good buy! Looks like Eva's 7-year-old cousin Grant approves.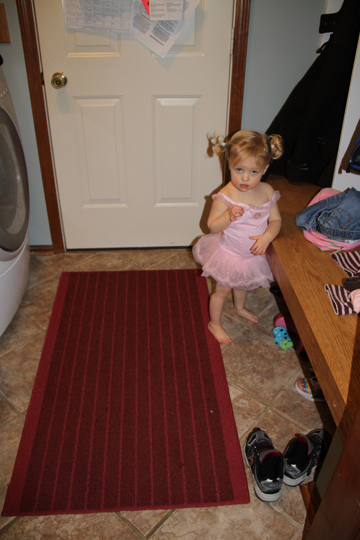 A time-out for biting. No one's perfect.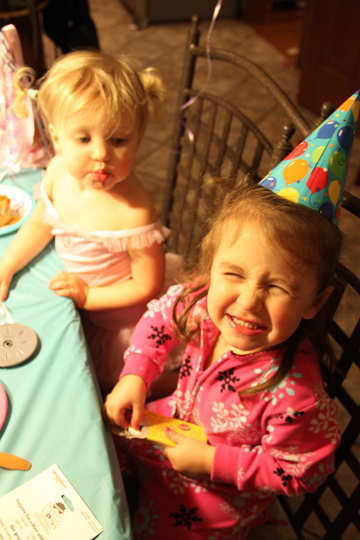 A classic smile from cousin Gabi.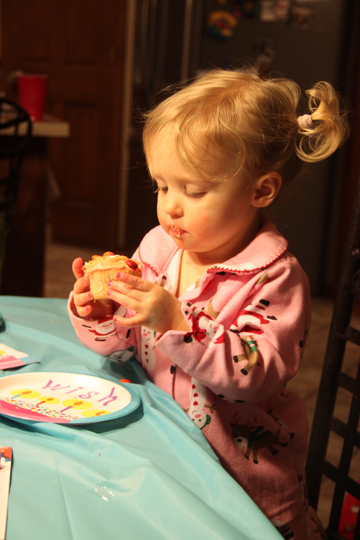 Finally, some time alone with a cupcake.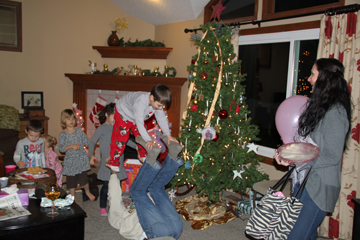 A line forms when the kids see cool tricks uncle Nate can do.
Filed under
Eva
|
Comments (2)