September 20th, 2010
You know those photos people always have of their baby with food all over their face? Maybe it's just me but I never found those particularly cute or funny. Until it was my own baby. And now that Eva is starting to enjoy some finger food on her own, I'm reliving it all over again. And I know now it's not really the messiness that's cute but it's watching her have a whole new experience for the first time and loving every minute of it. Wish I could really capture it.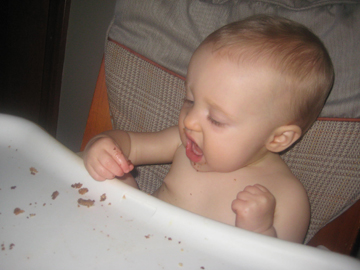 Sometimes it's best if she's just not wearing anything.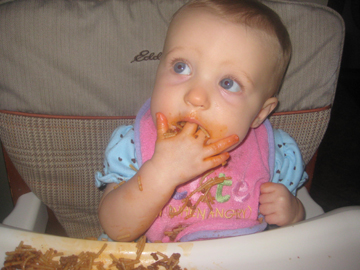 First spaghetti. Yum.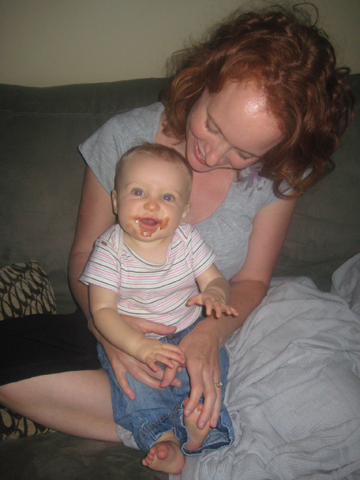 Who doesn't love ice cream?
Filed under
Eva
|
Comment (1)