October 16th, 2009
We had a fun night last night making homemade pizza then getting some dinner around for tonight. I never feel like cooking on Friday nights. So I did my mom's awesome and simple ham and bean recipe, which is this:
Big jar of northern beans
can of green chiles
cubed ham
sauteed onions
And you warm it all in a crockpot and it's ready. Also, I made some cornbread muffins (also with green chiles mixed in) to go with it. My mom has taught me that green chiles and salsa are good in lots of dishes.
We also had a photoshoot last night. Ella had a lot of fun taking pictures. Then I had her pose for a bunch. Little does she know she's getting her own Diego digital camera for Christmas. She's going to love it!
Here is Ella's modeling debut. (I'll spare you mine.)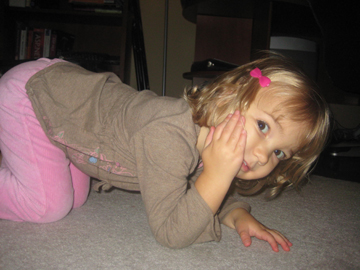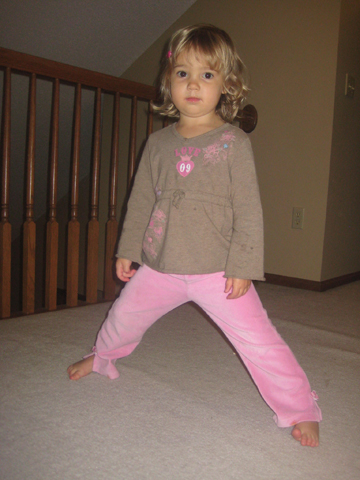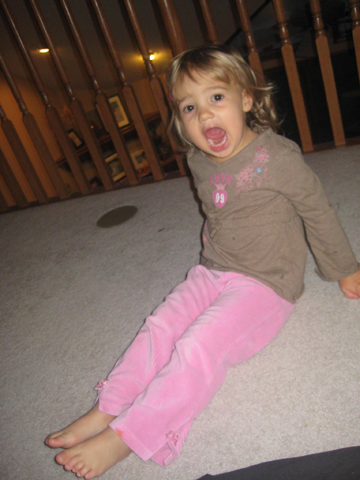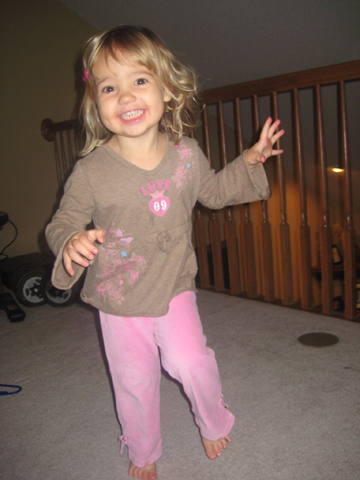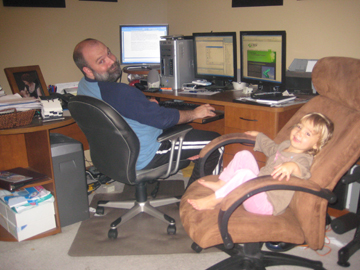 And Steve has a lot of work lately … so this is where you can usually find him.
Filed under
Ella stories, Pregnancy
|
Comments (2)