February 15th, 2012
I didn't really take many photos.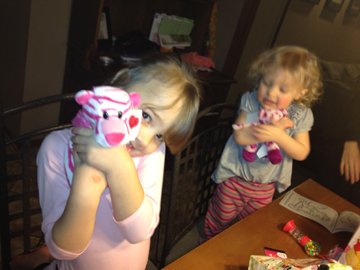 But we had a lot of sweet moments this Valentines Day. The girls couldn't wait to open a box from their Grandparents in Michigan so they called them the night before and begged. They were so happy with their things, who can blame them?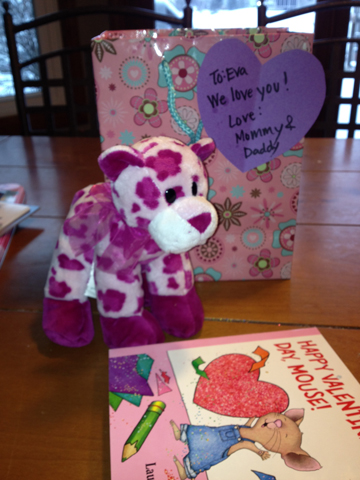 They also got a few things from mom and dad. This stuffed animal was actually from grandma and grandpa. We got Ella a little pink album that is a scrapbook all about her. She carried it around all day and filled out many pages. Their other grandparents sent sweet cards with stickers and a dollar for each year in age. Ella used her money to buy snacks for her and her daddy at Star Wars this weekend.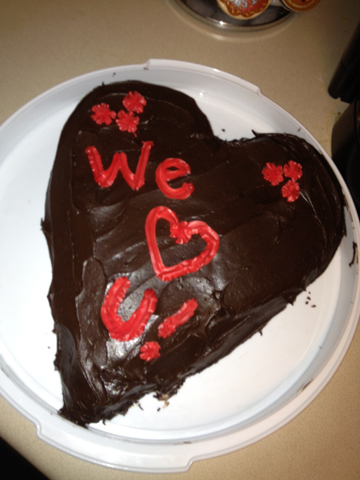 We surprised Steve with this cake in the morning. Ella kept a good secret. And it was so yummy. Not as good as the peanut butter sundae from DeBrands Steve got me though.
Ella made really nice presents for her class too. She picked out little Tinkerbell notebooks for the girls and Spiderman notebooks for the boys. We tied a small bag of candy on each and she attached a Valentine she wrote herself. She was very proud of herself and I was too.
Hope you all had great Valentines Days!
Filed under
Uncategorized
|
Comments (2)