June 23rd, 2011
I'm excited about our upcoming camping trip. I love being home but I love getaways too. And I love getting hubby away from his home office. Having constant access to work is not always a good thing.
And we have four camping trips planned this year, so summer will not slip through the cracks without us wandering why we didn't go more. Some trips are nearby, which is great to not have a long drive. Some trips are with friends. Some with family. And two trips will be to brand new spots to us: Jellystone and Brown County.
So, I've been reminiscing a little about camping trips years past …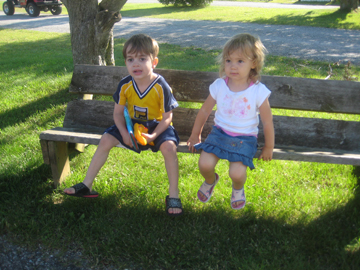 Ella waits for a ride on the Kibby Creek train with cousin Rylan. Circa 2009.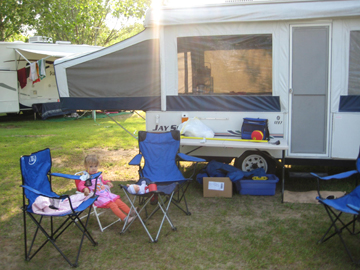 Ella looks so little hanging out at the campsite. She was just 2 years old.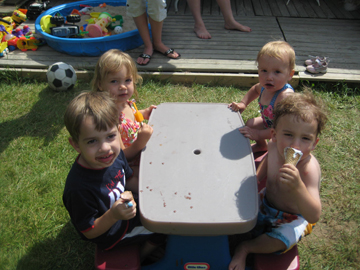 Cousins enjoy some ice cream! Ella has 7 cousins on this side of the family, and soon to be 8.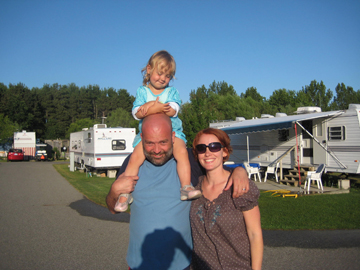 Eva's first camping trip (but she was still a bun in the oven).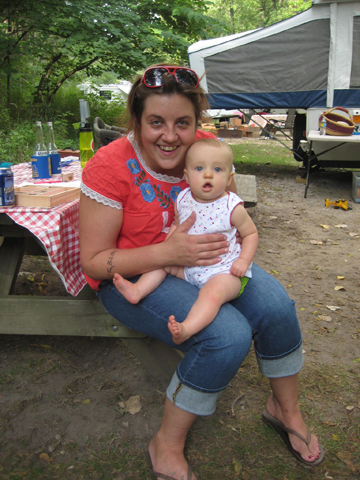 Eva gets to know Cheyenne on last year's trip with our friends.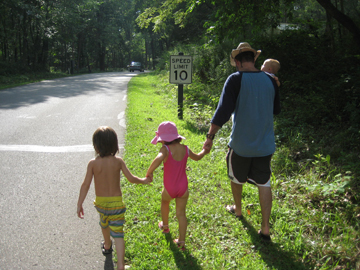 Walking to the beach with friends. Always good!
Filed under
Uncategorized
|
Comment (1)