November 27th, 2009
I was very thankful this year that Thanksgiving was really easy. Don't forget that I have a toothache, and I may be carrying a 9 lb baby in my womb. OK, probably 5 lbs right now, but it feels like 9.
Anyway, my sister hosted, so I had to only travel about .2 miles to the big dinner.
She even gave me the easy assignments like the veggie tray and green bean casserole.
And while we were there, Ella was completely entertained by her cousins and the myriad of toys and bikes in the basement. It was the easiest holiday yet with having a kid. She's finally at an age where I'm not worried all the time and she's happy just being with other kids. But, I know, I know, next year, it won't be so easy, because I'll have another ONE-YEAR-OLD. Just let me have my moment here. Next year I won't feel like I have a bowling ball resting on my bladder either, so hopefully I'll be up for the challenge.
Anyway, it was a great day of eating awesome food and being with family and relaxing. A perfect Thanksgiving.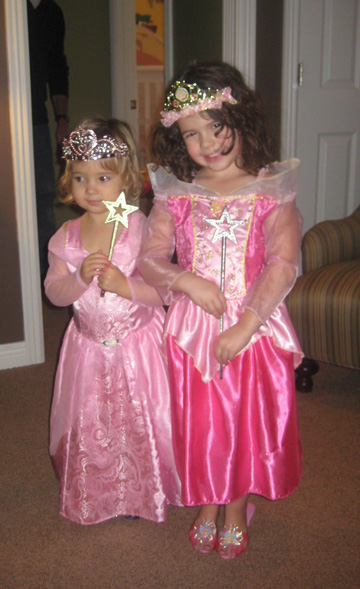 Ella was really happy to discover cousin London's princess dress collection this year.
Filed under
Uncategorized
|
Comments (2)