May 27th, 2009
Summer weather finally arrived last week in Indiana. Hallelujah. And it's actually pretty HOT.
I pulled Ella's tiny $3 pool out from last summer to cool her off. And she had a blast. I put it under her slide and she went up and down about 100 times. Each time saying "Mommy, watch this!" Cute. I'm glad it doesn't take a lot to make kids happy.
More on Memorial Day party later.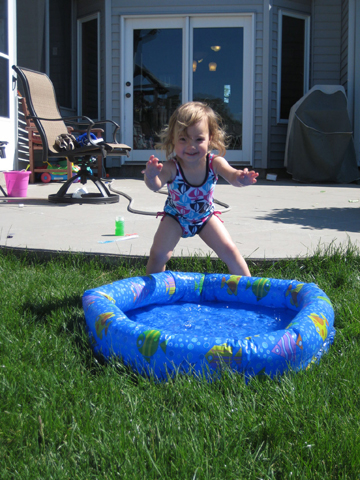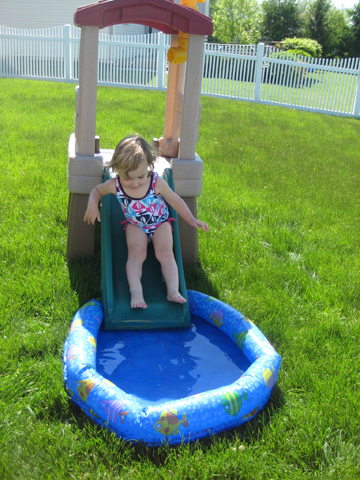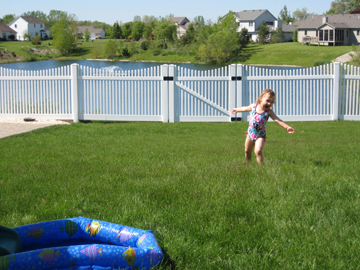 Filed under
Uncategorized
|
Comment (1)