January 14th, 2011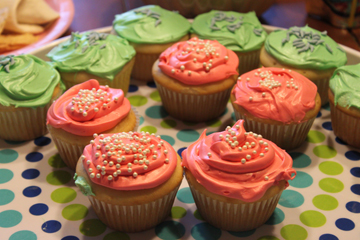 My girlfriend and our two sugared up children helped me prepare cupcakes for the birthday girl.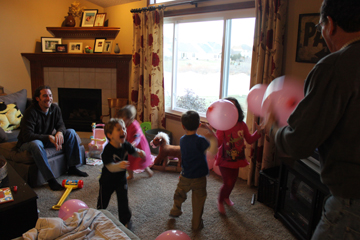 Note to self: No need for birthday games, just be sure to have a lot of balloons.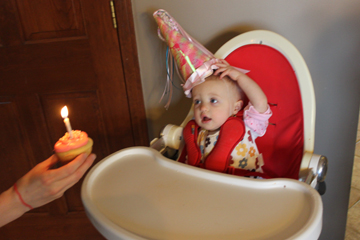 What now? I'm going to wear this hat and you're doing what with that flaming cupcake?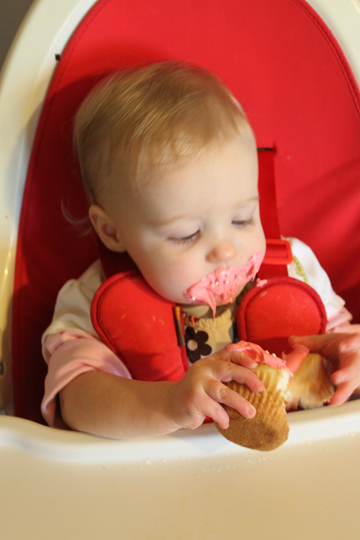 Frosting first. That's my girl.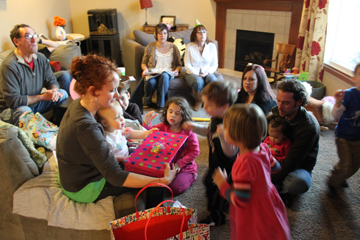 So glad so many cousins live close enough to celebrate with us.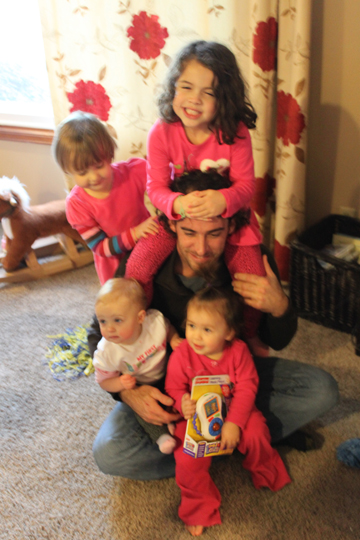 He's getting older, but my brother still has a way with the ladies.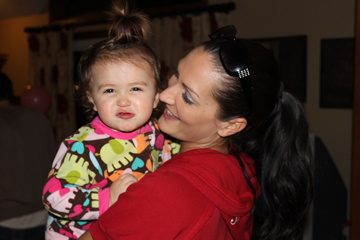 This ornery girl was quite a mess at the end of the party, so she took a bath with the birthday girl. Meanwhile, Finn discovered friend Liam in the other bath and hopped in that one. Seems like all our parties end with baths now.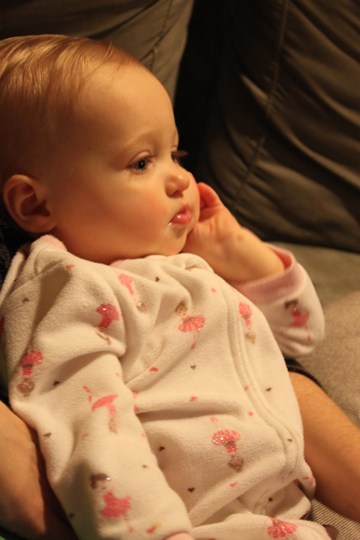 It's so tiring turning one. Time to rest.
Filed under
Uncategorized
|
Comment (1)