October 21st, 2011
My husband already posted some great photos on his blog here, but there are some not so perfect shots I like just as well.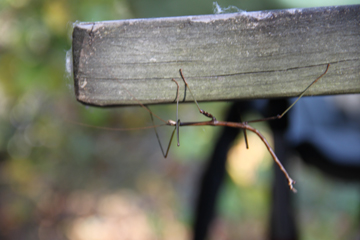 Praying mantis. They're so cool I'm almost not afraid of them.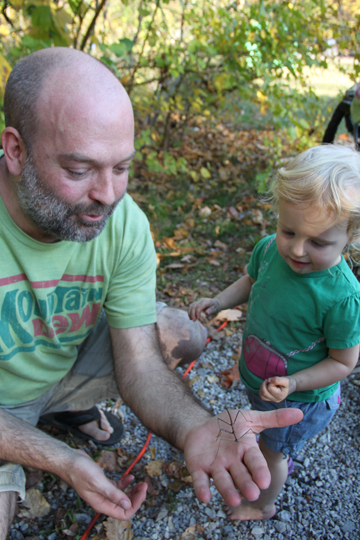 Eva loves little creatures.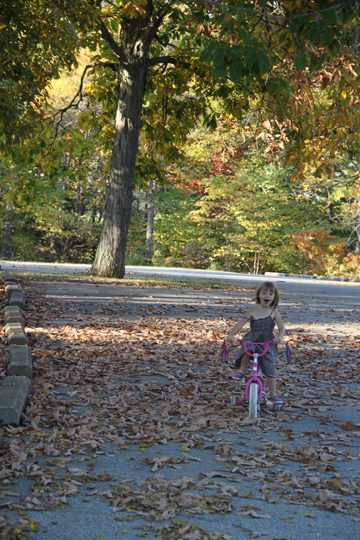 We walked a treacherous curvy highway and finally found some space to ride a bike. We love you Brown County park, but bike trails would be really great.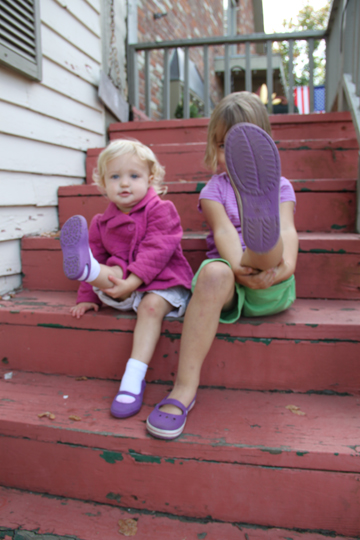 What one does, the other does.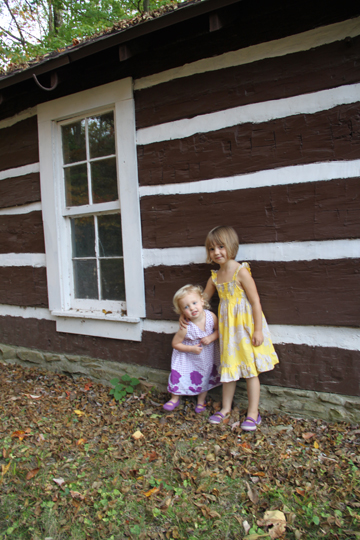 It's just so hard to get a photo where they are BOTH cooperating. Sigh.
And she's off…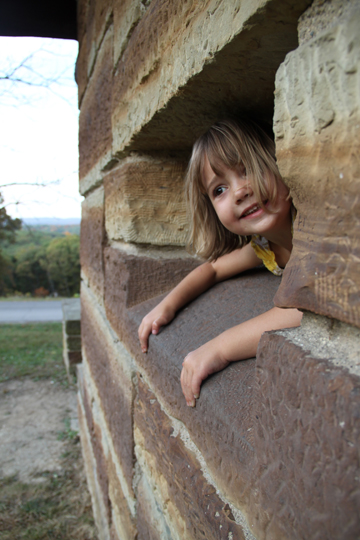 The lookout building, a.k.a. the castle, may have been Ella's favorite thing.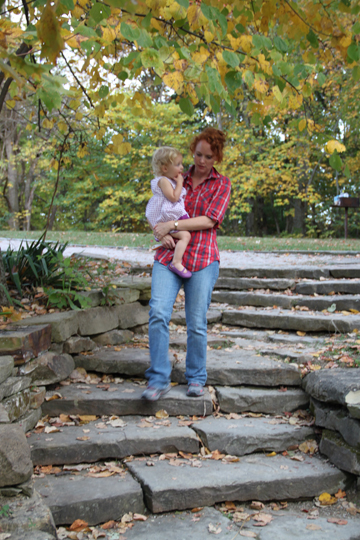 Her favorite place to be, carried by mommy.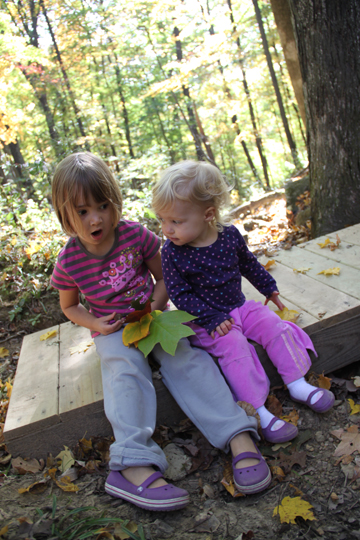 Two dirty girls take one last rest during our hike before we left for home. And dirty is an understatement.
Filed under
Uncategorized
|
Comments (3)