May 21st, 2011
Listen, I know you're all anxiously awaiting my racap of my trip to San Francisco (right?) but I just keeping getting reminded that technology is not my friend. I mean, I want to include photos from my phone but then I really don't want to email each one individually (so I tried 3 at a time and that didn't work). Then I remembered that Sprint has some photo viewer online and there has to be some way to access them. After 30 minutes of on online chat with someone who doesn't do great with English I have ended up with one empty photo album.
Anyway, who says you need a whole book and step-by-by analysis anyway right? So here's a bit of the trip:
Look at happy Emily showing us the streets of San Francisco! It was a good thing she was perky because after some morning car problems and barely making our first and connecting flight it was a little stressful getting there! (Note to self: Do not attempt this journey for 3 more years with kids.)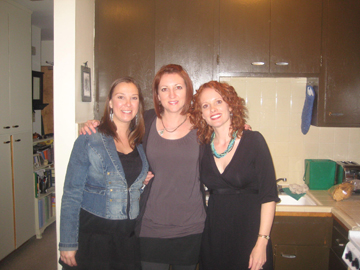 We cleaned up and went to our 9 p.m reservation at Flour and Water (by the way, that is 12 a.m. Indiana time, which is approximately 4 a.m. in mom-with-a-1-year-old time. Evidentally though if I'm surrounded by friends, booze and world-class food I do not feel the effects of fatigue.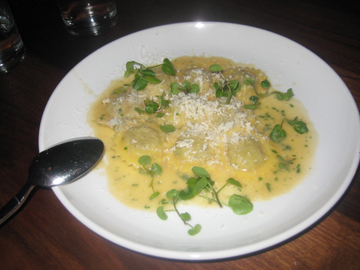 Seems like everything was smaller portions there. Which is fine by be. Honestly, I do not NEED a burrito to be as big as my head.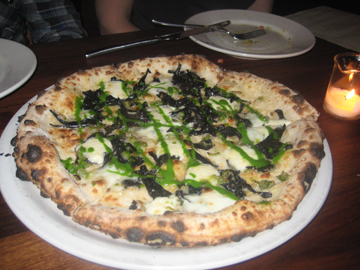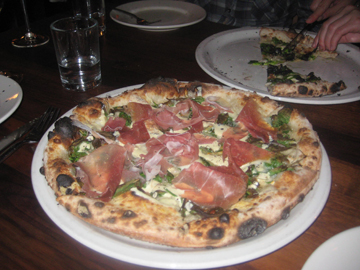 They didn't have the bone marrow topping Emily had once posted about, but some of our toppings included leeks, egg emulsion and pea tendrils. Who knew?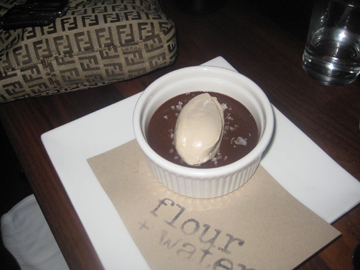 Maybe Emily can remind us what this is. All I know is chocolate + sea salt = delicious.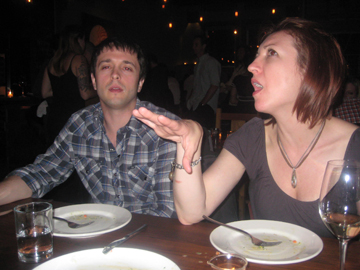 She is probably explaining it right in this picture.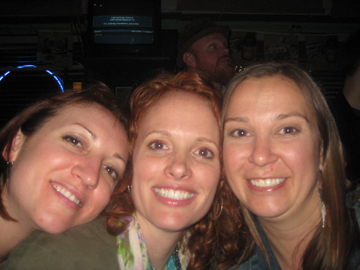 What can I say? We love taking pictures of ourselves.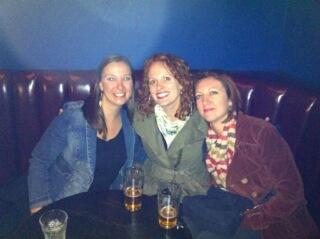 And here we are later at a bar after dinner. I think it was 6 a.m. at this point.  Impressive, huh?
To be continued …
Filed under
Uncategorized
|
Comment (1)