July 27th, 2012
There are a lot of spaces we want to redo in our house. Some will take a lot of money and involve the purchase of new furniture. So, while we work up to those I think I'll take on a fairly inexpensive and much needed project – repainting Eva's room.
Right now it's a dirty blue. And it really is dirty. Magic erasers don't even seem to help. But it has been this blue since we moved in six years ago, so I think it's time to recreate this space anyway.
Eva's really been into the color purple. She talks about it a lot and when I asked her what color to paint her room she said "purple!"
And I actually think it could work.
She has a new, very pretty coral ruffly bedspread … about like the coral below. I think this scheme could work.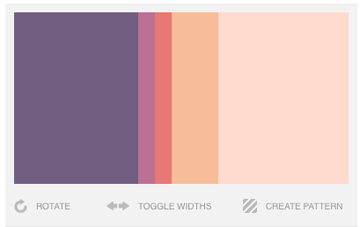 I think we should hang some new art while we're in there too.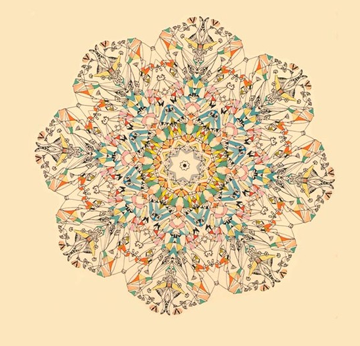 I think these "Paris Carnival"  drawing/paintings by Sarah Giannobile on Etsy are very pretty.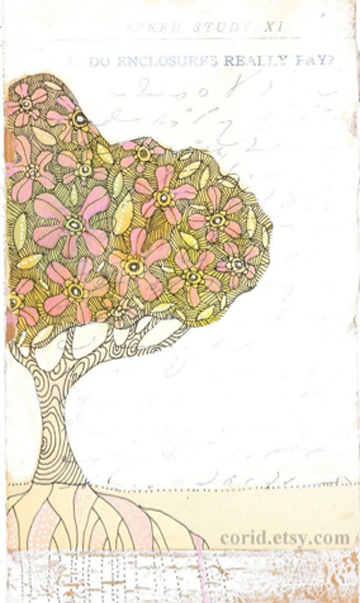 I tend to love art of trees. Especially this one by Cori Diantini, also on Etsy, who I've ordered several pieces from.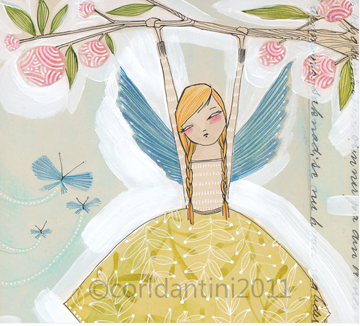 And while fairies are not really my thing, this one may really excite my 2-year-old.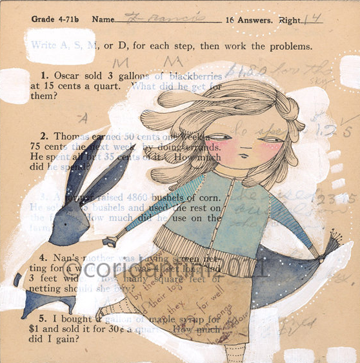 This one is very sweet too.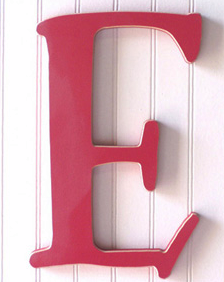 I'm drawn to letters and type in art too. Maybe we'll get a large E from the craft store to paint for her room.
And we already have some photos of her that need framing.
Maybe once school starts, it will be a little easier to do this project …
Filed under
Uncategorized
|
Comment (1)