February 20th, 2012
I decided a while back to embrace having curly hair and just really learn to make them look nice. I grew my hair out (it helped that I was on prenatal vitamins back then) and wore this look for several years.
But I was just so bored with it. And also, while it looked great on some days, a lot of days it looked like a bad perm and it started to be up in a hairclip more often than anything.
This is an average day …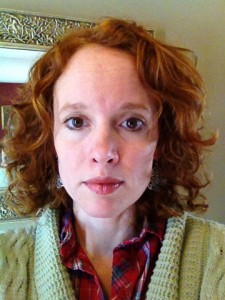 So I started to get excited about going back to short hair. And I don't think my curls really look good with short hair, besides short hair is much easier to straighten. And some where along the line I decided that I would try out some blonde highlights in my red hair. I had seen it on a few models and thought it was really cool.
This is my hair "inspiration board" I took to my stylist.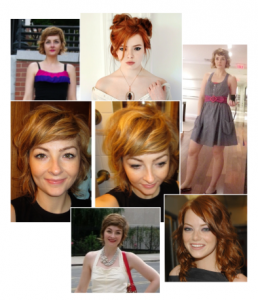 And here is what I came home looking like …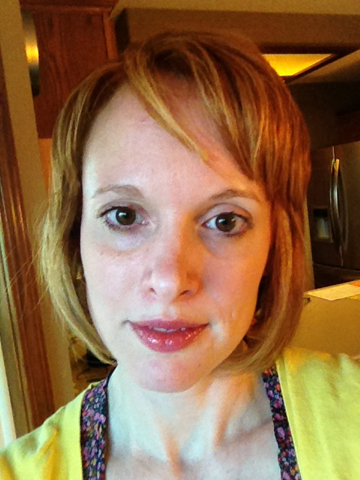 This is soon after my new cut. Love the highlights and the cut.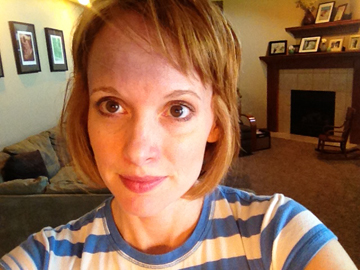 This is 3 days later. I still haven't washed it. Some of you may think that's weird and not everyone can do that, but my hair does not produce a lot of oil. It took a very minimal amount of time with a large barrel curling iron to maintain the look. I just purchased a 1 inch flat iron though and I think that may work even better.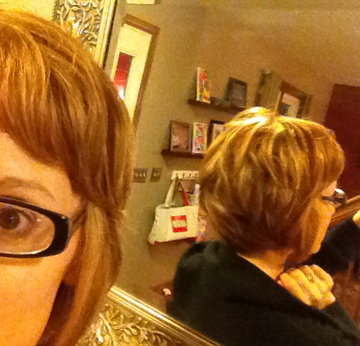 Trying to show cut/highlights in back. I really like them. Only time I have done anything at all to my hair color was getting lowlights over 10 years ago.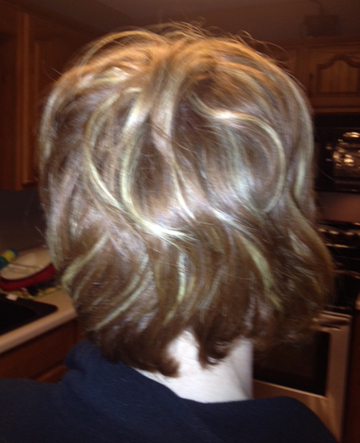 So, that's it! I'm excited that I have a new look and it may be very easy to maintain too. Am wondering about what will happen when I get all sweaty at a zumba workout. It will probably curl right up and look terrible! We'll see soon …
Filed under
Uncategorized
|
Comments (2)