July 12th, 2012
We are really having a great summer. My kids are just loving the sun, swimming and we've had some fantastic trips already.
Better late than never, here is a glimpse from our Chicago trip a few weeks ago.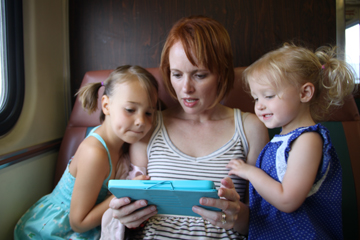 Chicago by train. I highly recommend. The girls and I read a book on my Kindle en route.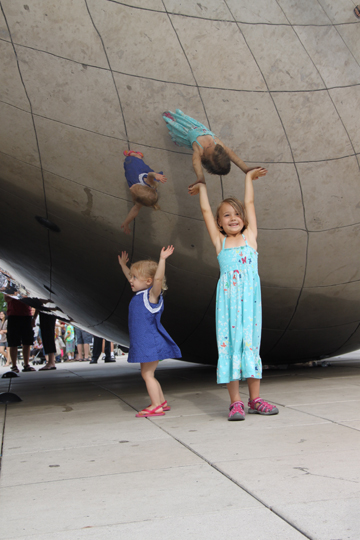 What is it about this sculpture called "the bean" that's so fantastic? The shape or the way your reflection looks different depending on what part you're looking at? I don't know, but we loved it.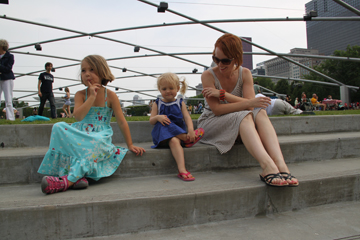 Hope you are not sick of looking at me already, Steve is the best photographer of the bunch, so it's kinda his job. Love our little impromptu rest in Millennium Park.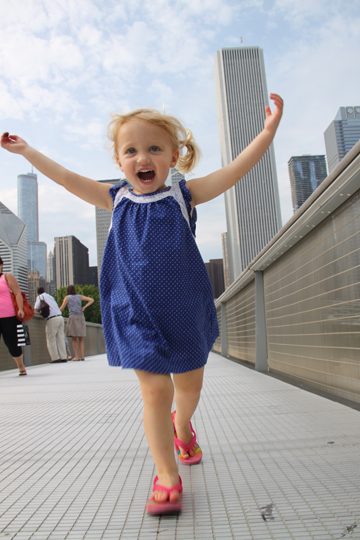 Did Eva have any fun in Chicago you ask? Why yes, I think she did.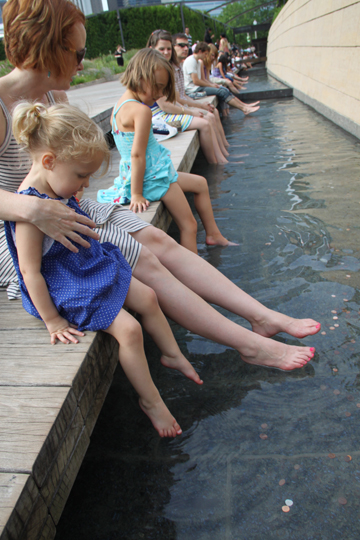 You know what's super awesome on a warm Chicago day when you've been walking all over town? A cool and perfectly clean foot stream to soak your tired dogs in. Chicago has all the answers.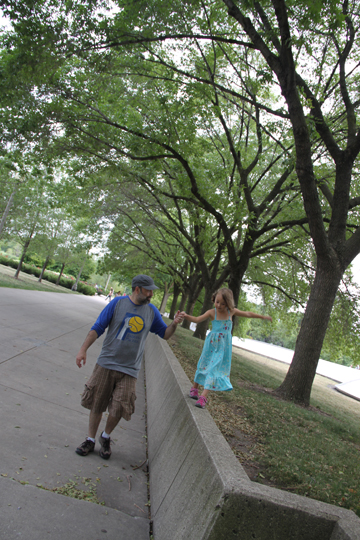 Even our way out of the park is fun for a 5-year-old.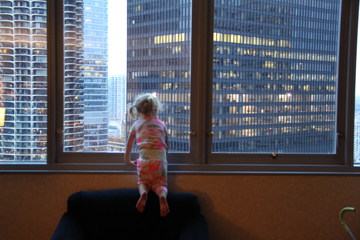 Eva soaks in the city view.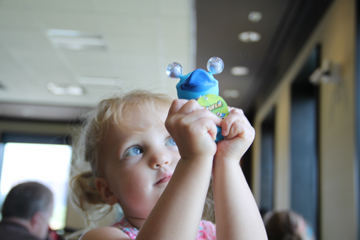 This is what Eva picked out from the Shedd Aquarium gift shop. A little frog whose eyes pop out. It was broken before we even got out of the building. But the nice folks at Shedd replaced it.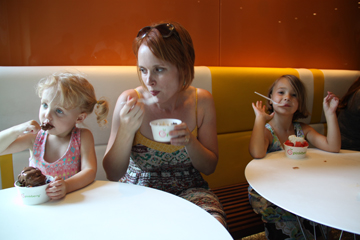 Mama needed some ice cream and the girls didn't mind either. We stopped at Pinkberry. Had always heard of it, but never had tried it. The peanut butter was delicious.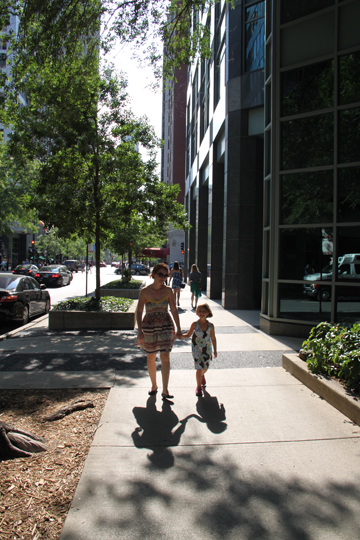 I think we could be city girls.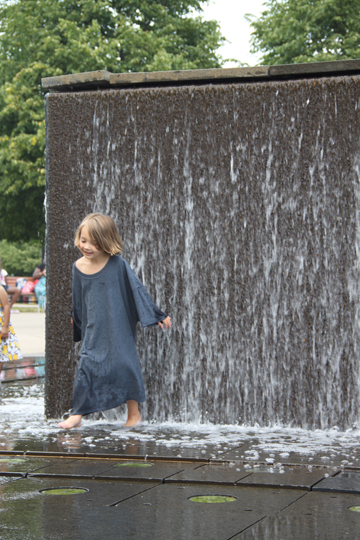 The girls were sad when we came across a fountain and had no bathing suits on us. Luckily daddy had a new souvenir t-shirt he donated to the cause.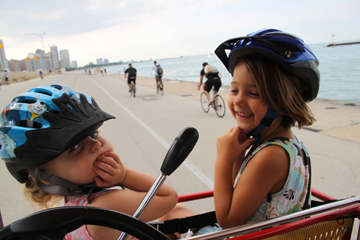 Everything really fun is always nerveracking at first. Case in point: Riding a quadcycle bicycle through Chicago intersections. It was worth it though.
Filed under
Uncategorized
|
Comment (1)