April 19th, 2013
So after months, maybe even a year, of thinking about our next vehicle, we finally decided on the Honda Odyssey. Maybe it was mostly me obsessing, but it was a big decision. I drove our last car for about 9 years. The one before I had for 5. I keep my cars around for a while.
I think we made the right one too.
It's used but it's a 2011 so I love the newer design of the outside (that's when the Odyssey went to a new exterior design)
And dual temperature controls – Steve and I will never fight over my cold toes on a car trip again.
Not to mention the navigation, blue tooth … leather seats. Beats the heck out of my cd player, which was the biggest bonus on my last vehicle.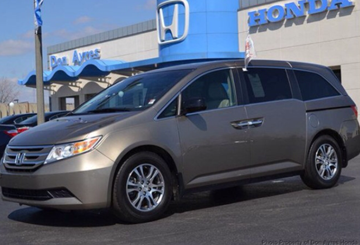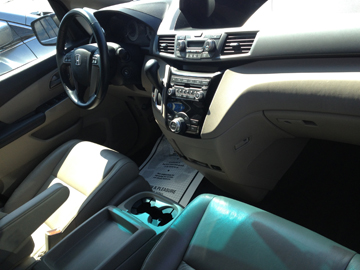 The kids love it too! Eva can easily get in and out – in fact she loves to push the button to close the door, then buckles herself in her seat. This is a new skill she has acquired since getting the van.
Ella does too and I'm sure she'll love it even more when we are able to fit a friend or cousin in the car with us …
So, yeah, I'm a dorky minivan driver now, but I love it.
Filed under
Uncategorized
|
Comments Off

on I love my minivan!