August 26th, 2011
Sure glad my trip wasn't a few weeks later, hurriane Irene seems like it's going to be nasty! Hope all those New Yorkers stay safe. Here is a little glimpse into our recent trip.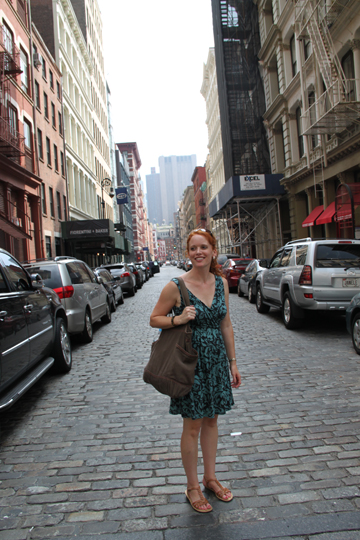 Cobblestone streets and cool restaurants, markets and shops everywhere you look. I could get used to that.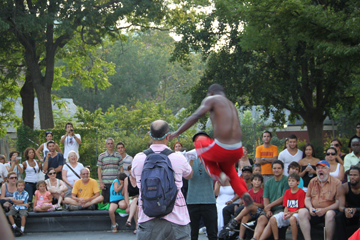 This guy at Washington Park attracted quite a crowd to show off his high jump. I don't think I'll ever get his high-pitched voice out of my head. "I have a 53-inch vertical!"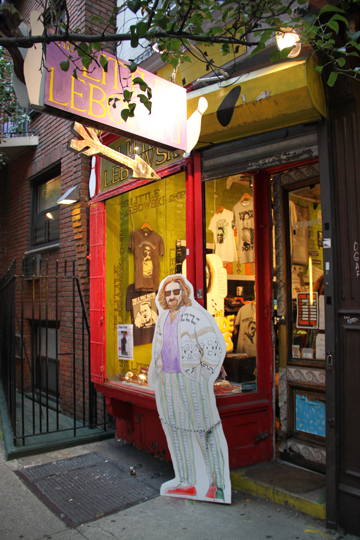 My husband loves that we came across a shop entirely dedicated to "the dude" from Big Lebowski. There was a photo inside of Jeff Bridges and the owner, so don't bother telling him. He already knows.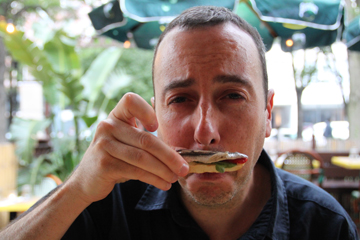 Our friend Ryan with an anchovie mustache.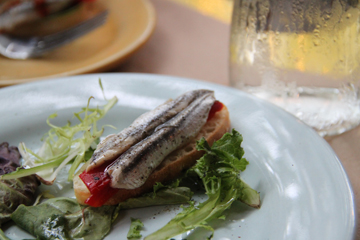 Who knew anchovies could be so good?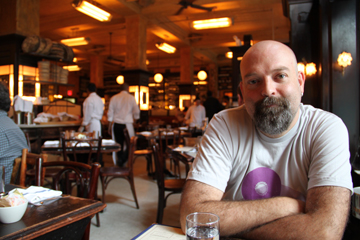 Doesn't this look like a portrait shot that should be in a magazine? Glad I dragged us to this restaurant – Balthazar. I had waffles with hazelnut sour cream and warm berries. Yum. Steve was weirded out that there was a bathroom attendant. But for a $50 breakfast, I expect nothing less.
More tomorrow … I promise.
Filed under
Uncategorized
|
Comments (2)