June 26th, 2010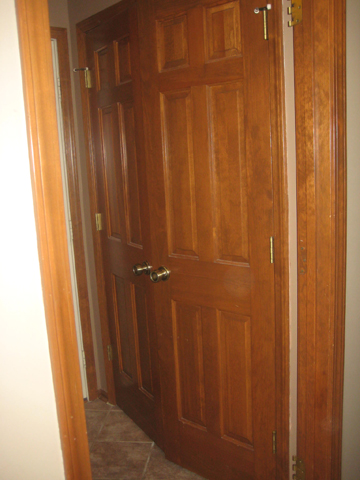 Before: This is the closet in our small laundry room, which is attached to our garage. It is a very small room – too small for four doors.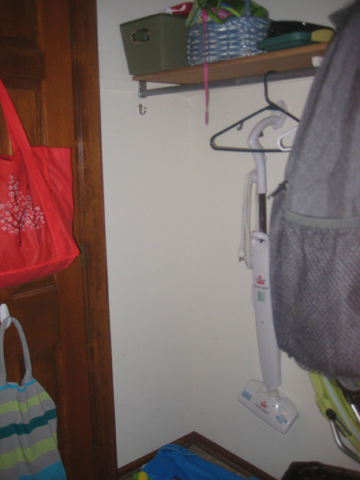 The inside was a hodge podge of stuff. Not much organization, just a shelf and a rod.
The other side of the room has the washer and dryer in it. And also becomes a dumping ground for things we want to remember to grab on our way out – such as that pot I needed to take back.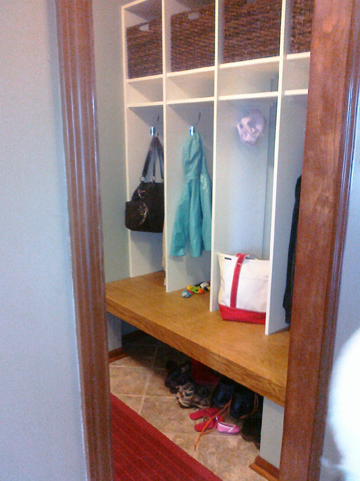 After: Our carpenter turned the ordinary closet into a mudroom, complete with four lockers (one for each of us), plenty of hooks, cubbies to place sunglasses, wallets, etc., cubbies for baskets and a bench to sit down at to put on shoes, which are stored beneath. It is great to have a place to put the many bags, jackets and random stuff we bring home everyday. And now when Steve has something I don't know where to put, I just throw it in his basket. I think it's helping me to remember everything to take with me too. I just throw everything into one of the bags that's always there.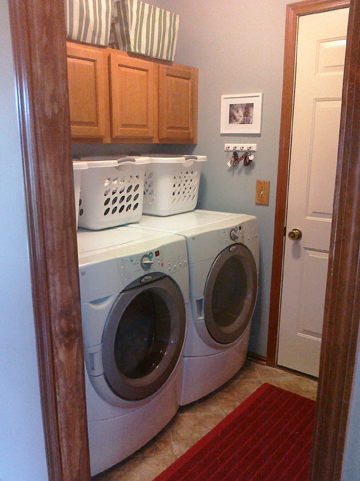 The laundry side looks cleaner now too that I don't put any junk over there. And I love the new paint color. A little lighter and brighter in there.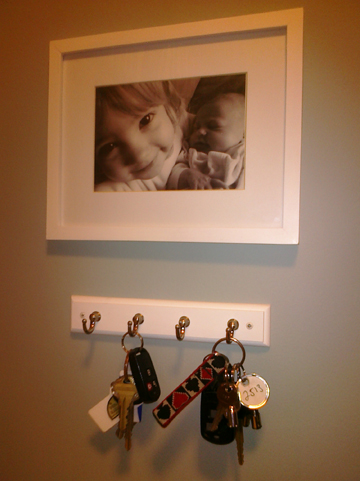 The key hooks finish the room and I added a great picture of the girls that Steve took. I just converted it to black and white and printed it off at home too – and grabbed a frame I had at work for it. So that detail was free! I think this may be my favorite room in the house now. And it's the smallest!
Filed under
Uncategorized
|
Comments (6)