February 16th, 2012
I decided after a good amount of research I'll be buying a Kindle Fire for my birthday. It's a smaller tablet than the iPad, but I like that. I think I'll actually carry it in my purse and it can be something I can do when I'm waiting or the kids are waiting. And I love the Amazon Prime deal with it. If you are a prime member -$80 per year- you get free 2-day shipping on Amazon for anything, and you get one book per month from their lending library. We order quite a few things off Amazon and a book a month is worth more than $80 alone.
And I know, I know, the iPad is AMAZING. I have no doubt it's the best tablet out there. But I can't justify to myself or Steve that I need to spend another $300 for it. I think the Fire will be great for me. Can't wait to prop it up in the kitchen for my many Pinterest recipes …
And I've already ordered a cover. Isn't she cute?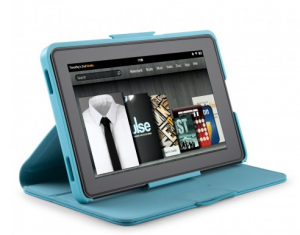 Filed under
Uncategorized
|
Comment (1)