July 26th, 2011
They fight like sisters, but they are best friends, no doubt. I think they are having more fun with each other all the time.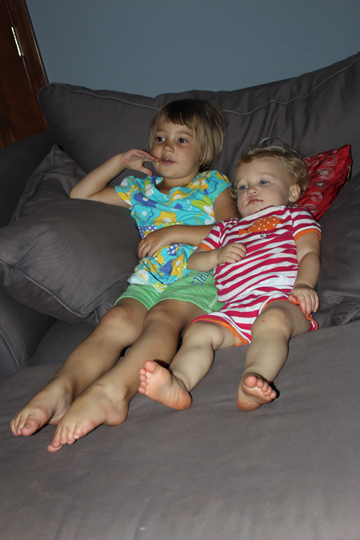 Relaxing in daddy's office.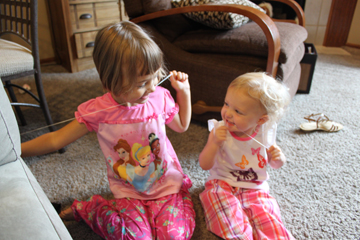 I'm so proud – they're flossing!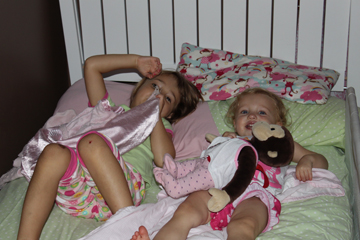 Ella even wanted Eva to sleep in her bed with her the other night. No way though! There's no telling what Eva would get into!
Filed under
Uncategorized
|
Comments (3)