November 26th, 2008
Things are getting done around my house and it's making me feel so much better. A little more in control. Here's where we're at.
1. I bought a new tip for my iGo charger to charge my cellphone. An iGo charger works with any electronics so when you buy new things (or lose other chargers) you can just buy a new tip fairly inexpensively instead of a whole new charger. But wouldn't you know it, as I was pulling out my husband's laptop last night there was my charger, all tangled up with the laptop cords. Oh well, the tip will work with our iGo car charger and now I have a car charger for my cell phone.
2. My iPod charger arrived. My husband ordered me a great little retractable one from ebay for $4. Perfect.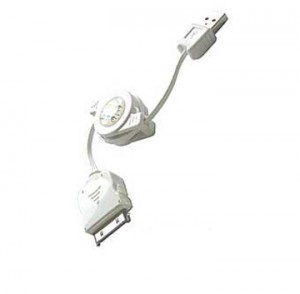 3. My charging station I ordered from overstock.com is on it's way. When I'm home we'll always know where are cell phones and ipod are. And where their chargers are. No more searching through drawers for the right charger or misplacing them.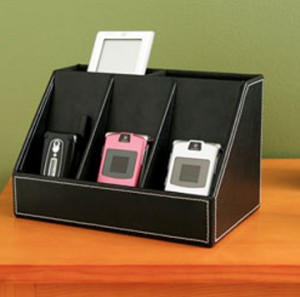 4. We bought some Christmas gifts. We bought two more nephews Christmas gifts last night and picked up a few toddler games for Ella at Target last night for $4 apiece! Christmas sales are going to be awesome this year it looks like …
5. We have a consultant on whole-house humidifiers coming today to our house. We have been through so many humidifiers and we get so sick of filling them everyday. Otherwise our house is so dry. We wake up with sore throats and headaches. A whole-house humidifier sounds so dreamy right now. Anybody have one of those? Apparently it connects to your water heater or something so you don't have to refill it all the time.
OK, I may be a dork, but I'm so relieved to take care of some little things and big things that have been bothering me lately. Now if I could just figure out why my dishes are coming out cloudy from the dishwasher again! I thought it was the new detergent I was using last time this happened, but I've been using the same for awhile. Do I need rinsing agent, dishwasher cleaner? It's always something isn't it?
Filed under
Uncategorized
|
Comments (5)