April 14th, 2010
I just realized it's only Tuesday night and I'm posting a "week in pictures." But we've stayed home the last two days and it kinda feels like it's been a week. Here are some highlights: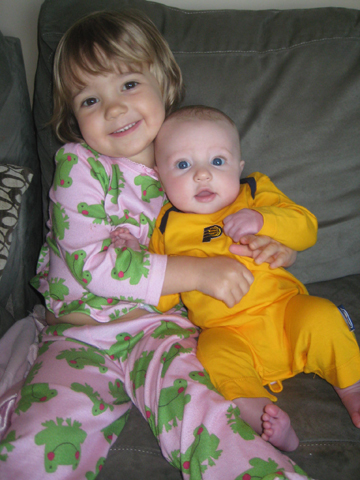 Eva tried on a new Pacers outfit.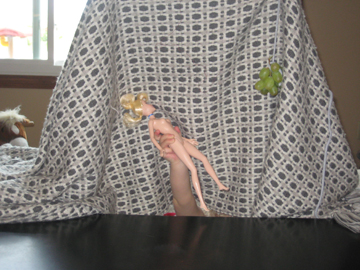 Ella put on a puppet show – it mimics one we saw at the library, about a fox trying to get grapes.
We didn't have a fox.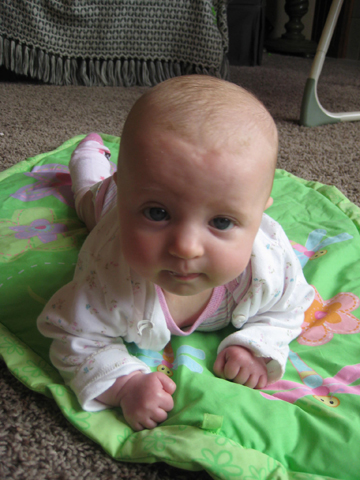 Eva had some tummy time.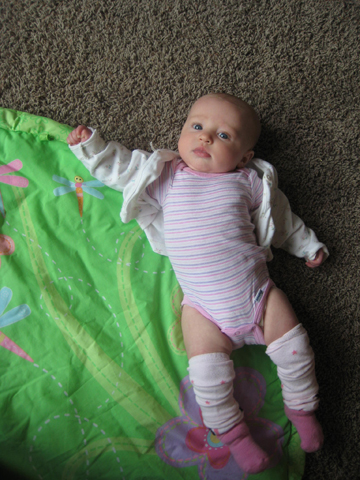 She rolls on her back now, but can't get on her tummy.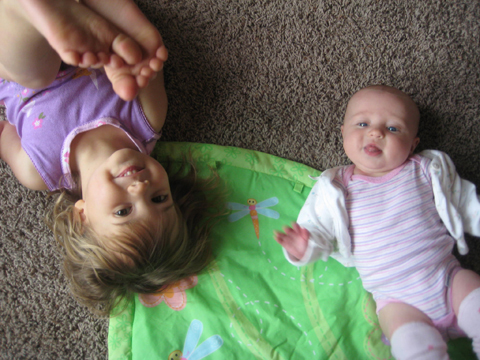 The girls pose for a photo.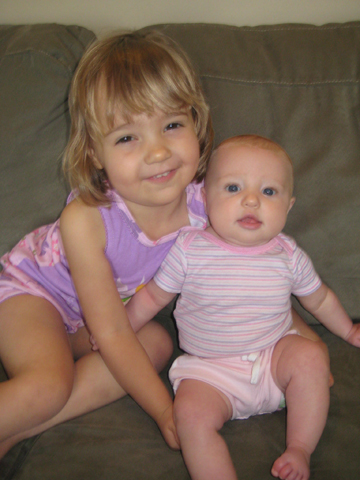 It was warm enough for shorts yesterday!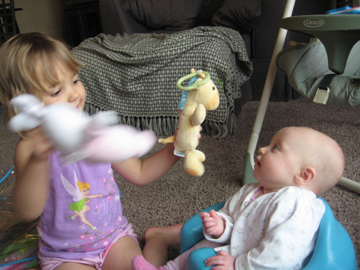 Eva's starting to enjoy Ella's entertainment.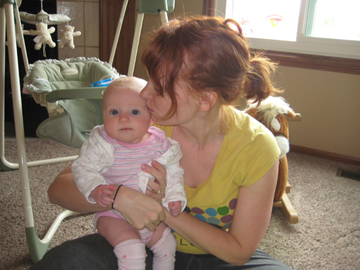 Ella took this picture.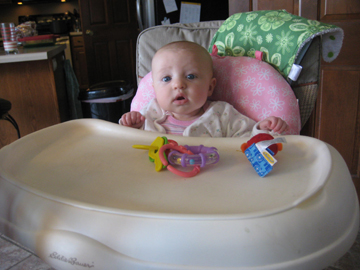 Propped up, Eva can sit in her highchair.
Filed under
Uncategorized
|
Comment (1)