February 15th, 2011
I had such a good day with the kids. It was just what I needed. And it was Valentine's Day, which is kinda a fun little holiday. And with all holidays, more fun with kids.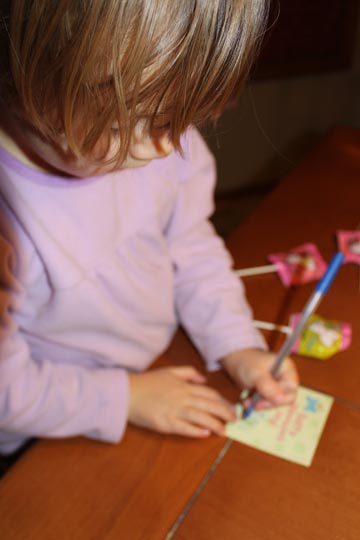 Ella writes out each of her classmates names on her Valentines for them.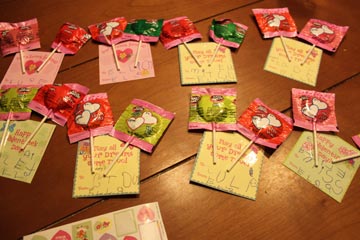 We gave everyone a few suckers with our cards.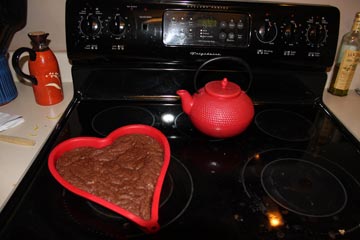 We make daddy his favorite treat, brownies, in a festive cake pan. Try to ignore the dirty stove and focus on the love.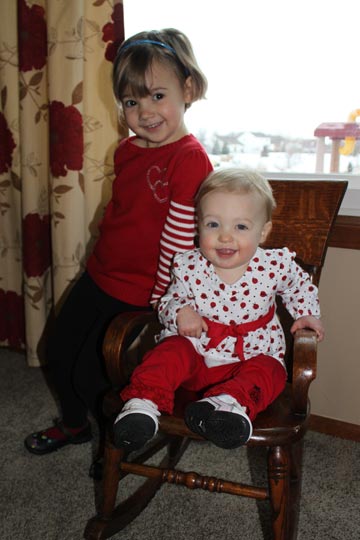 The girls dress a little festive for the day.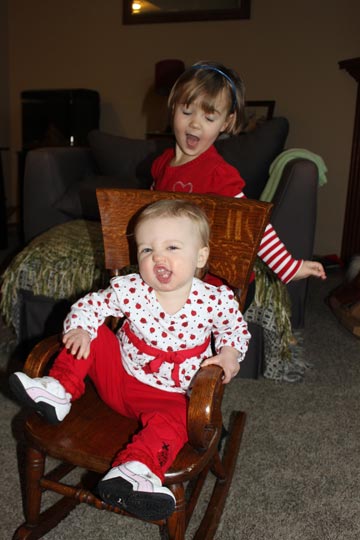 Do you know how many photos I get like this before I can get one good one?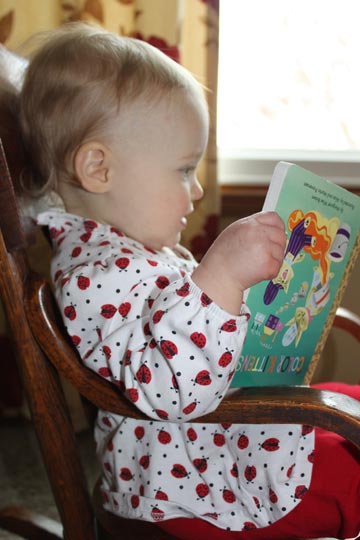 Side note: I love that Eva is getting into her little rocking chair all the time lately to look at books. And I love how seriously she seems to be reading the book, even though it's upside down.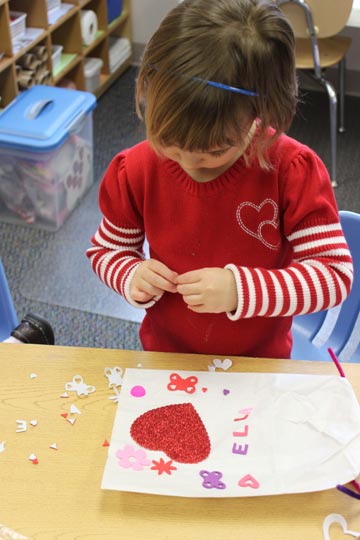 I get to help at the school valentine party. Snacks, crafts and games. Preschool is fun!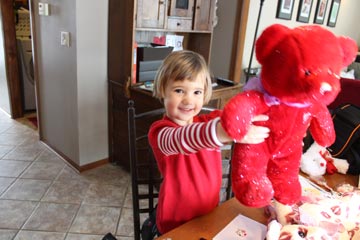 Ella gets love from all the grandparents.
Eva is so happy with her v-day sucker.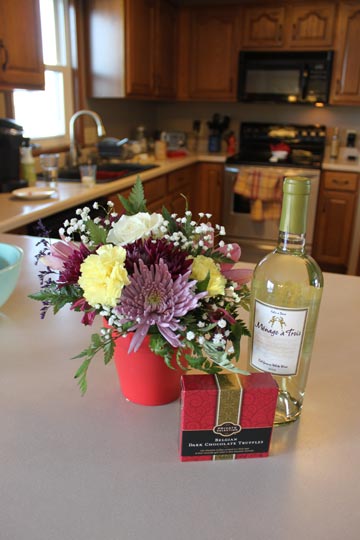 And I even get some treats! Good job honey. Wine, chocolate and flowers will always make me happy.
Filed under
Uncategorized
|
Comments (3)