September 14th, 2012
I'm a little behind. Eva's first haircut was actually August 18, but better late than never, is what I say.
Anyway, she is about 2 1/2 and had never had her hair cut. Ella needed a haircut and so did I so we decided we would all make an appointment for the same day.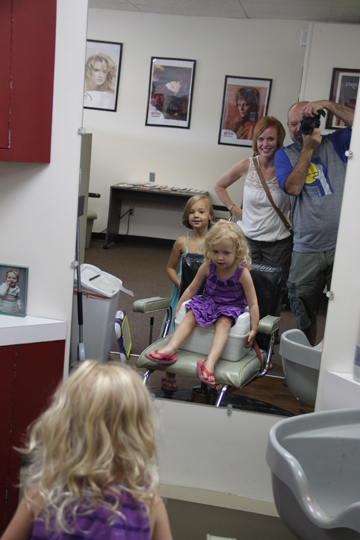 Are we dorks? Look at us all watching like it's the most exciting event of the year.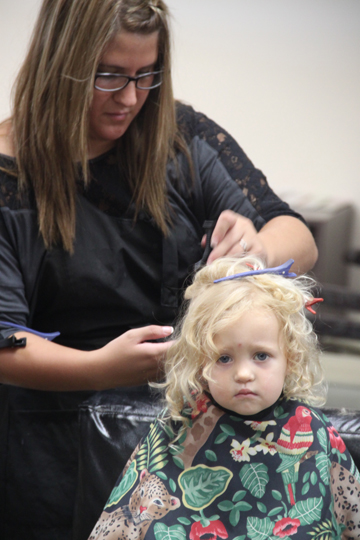 OK, she doesn't appear completely thrilled, but I didn't really think she was feeling traumatized or anything, so I ran out to my car to grab my water bottle and came back in to find her sobbing in her seat. Poor girl. I guess haircuts are kinda scary. She sat on my lap the rest of the time.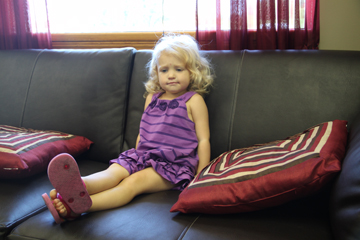 A little trimmed up and feeling good. We survived. Warning to Eva: Hair stylists don't usually know what to do with our curly hair. Most of the time, you will need to go home and fix it yourself afterward.
Filed under
Eva
|
Comments Off

on Eva's first haircut