June 7th, 2012
We had our annual shopping-for-the-kids day last week and it was a good one. So many good deals and cute things this year. And knowing both girls will be really excited about their new items makes it all the more fun.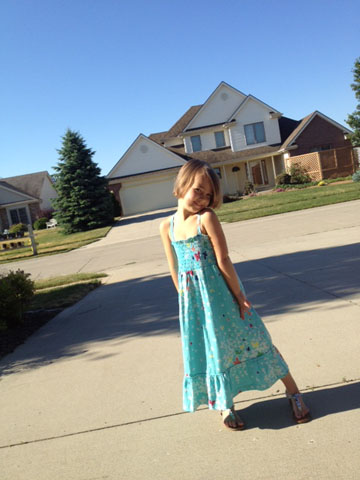 I think she feels pretty good in this new dress, don't you think?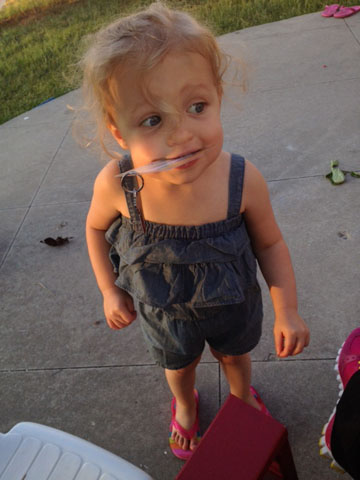 I think every two-year-old should have a chambray romper and some new flip flops. Perhaps we pretend she's a puppy too much though. She really likes to play fetch.
Anyway, another good and fast week. I think this summer is going to fly by. Ella and I made a list of all the things we could do this summer and we already crossed off several in one day. Like playing with her ponies, playing with play doh, doing the slip n' slide. She said it was the best day of her life. Yesterday though she told me I was the worst mom in town, so I'm trying not to take her comments too literally.
Filed under
Uncategorized
|
Comments Off

on Gorgeous girls
June 1st, 2012
I just haven't felt like blogging. But looking back at photos we have had some really nice moments already this summer …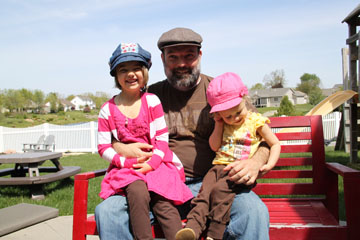 My favorite people, in their cute hats. My parents were watching Grant and Gabi this day and called to see if we wanted to meet them at Crazy Pinz. We couldn't pass that up.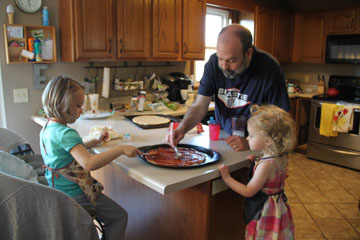 Pizza night a.k.a. mom doesn't have to cook night! We had a pretty great arugula, prosciutto and garlic pizza too.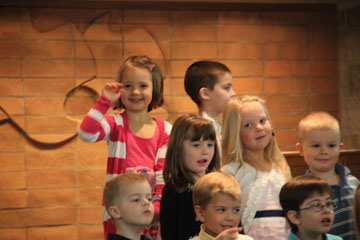 Preschool graduation. The best thing about kid programs like these is how they are so excited when they find you  in the audience.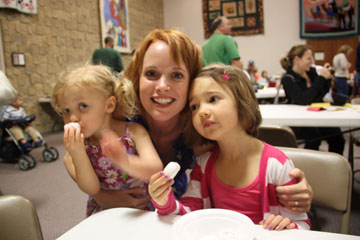 Me and my girls. And some donuts.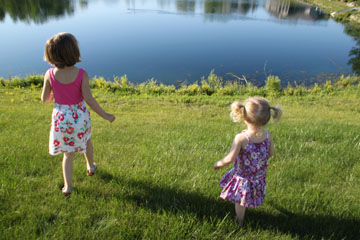 A good night. Graduation was earlier in the day, then Steve and I both worked. We all met at Timmy's restaurant then went home and watched the girls play in the yard forever.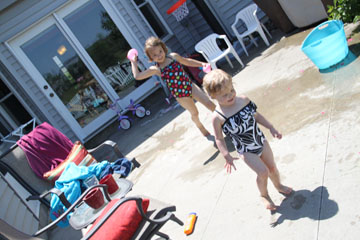 Water balloons! This is a new one for us. Ella couldn't get enough of these.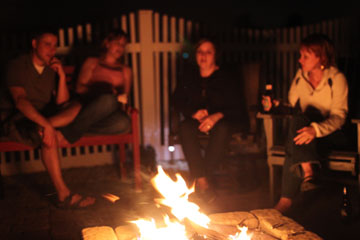 That awesome part of the Memorial Party when everything has settled down and a few of us are relaxing at the campfire. I want more of these nights.
Filed under
Ella stories, Eva
|
Comment (1)