August 10th, 2012
I'm in the process again of moving photos off of my computer and I came upon some funny ones from the past several months. They are not the best photos and they're not really the biggest moments, but they're kinda those everyday moments that are a little bit more accurate at portraying our everyday life.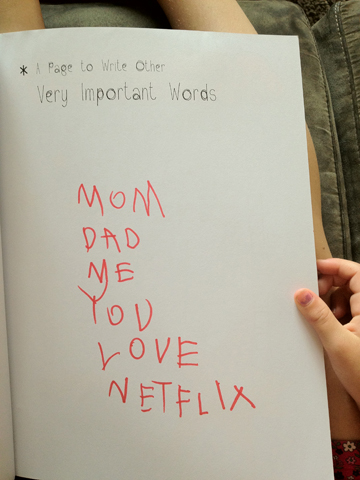 OK, while I'm not proud of this necessarily, I will share it with you all, because I'm being honest. Ella and I have worked in the really fun work book with all kinds of word exercises. This one asked her to list really "important" words. I'm glad that her dad and I are on there, but really, Netflix? And what about Eva?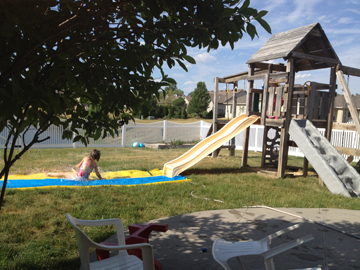 What do you do when you're bored with the pool at the bottom of the slide? You put the slip n slide there!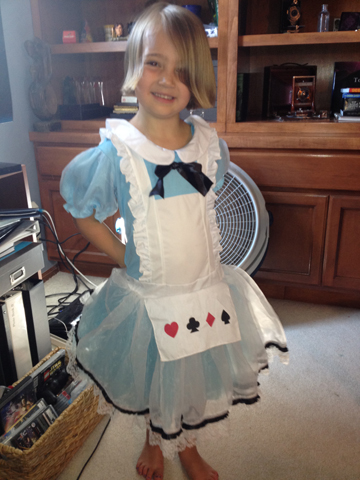 Garage sale find of 2012: An Alice in Wonderland costume.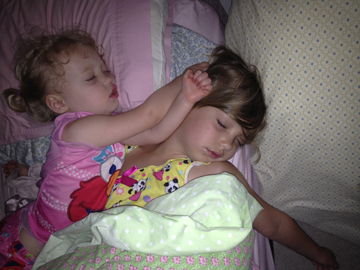 This is the ultimate payback. We put these two little sideways-sleeping lay-on-top-of-you-all-night restless sleepers in the same bed for a bed hogging showdown!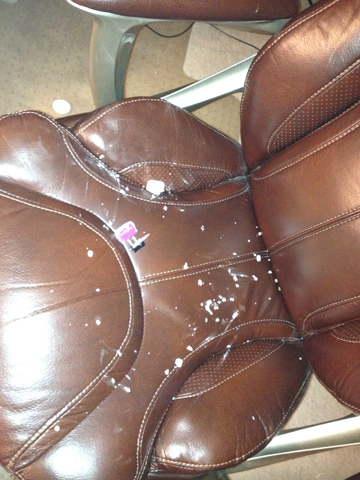 Eva, let's get this straight. Deodorant is not for eating. It's not for kids to put on and it's certainly not for rubbing all over daddy's office chair.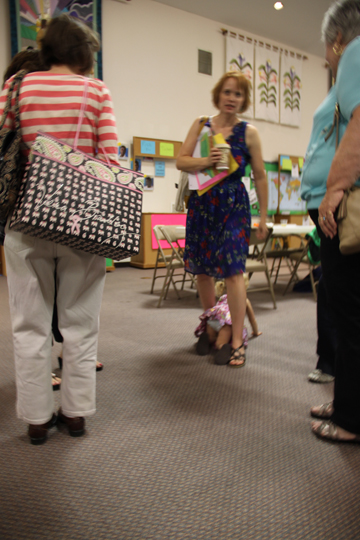 This is how I feel a lot of times. Notice I've got coffee, a full load of things and a purse in my arms all while Eva runs in between my legs. Moments later I'll realize my preschool graduate forgot to put on underwear for her big day.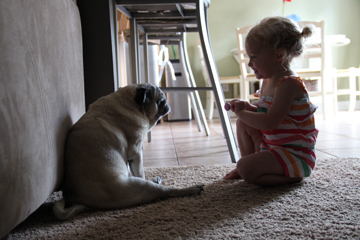 Eva shares a quiet moment with her friend Maddie. She even shared her sucker.
Awkward family photo: Because Ella was scared at the Sears tower and also loves taking photos, she insisted on taking our photo as we stepped in the terrifying glass overhang at the Sears Tower. It was a little scary, and we bent our knees a little to help out the photographer. Ah well, at least the lighting was good.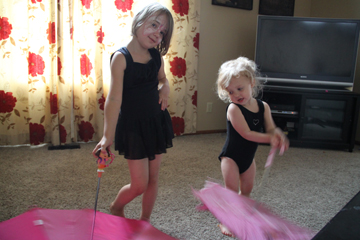 We've seen them dance in leotards before, but adding their pink umbrellas really spiced up this dance routine. I think I may ask for an encore tonight!
Filed under
Uncategorized
|
Comments (3)