March 23rd, 2012
My little baby turned 5 this week.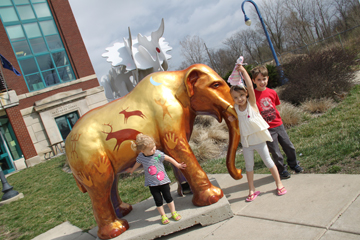 We had grandparents and a faraway cousin in town all weekend to celebrate.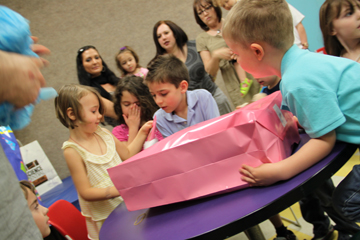 We had a great party with mostly family and a few friends.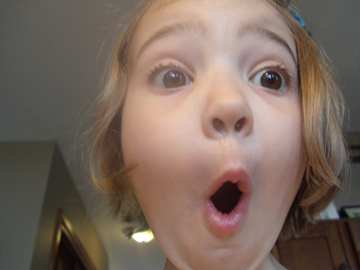 Ella's big gift from us was a new camera. And she picked out a very cute flowery case to carry it in. This girl loves accessories. And self portraits.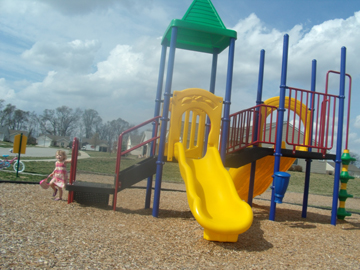 This is the world from her eyes. A big bright playset and her little sister. Not bad.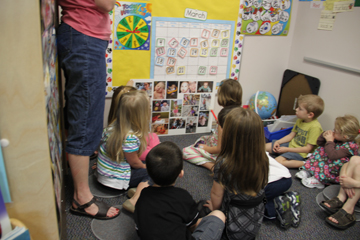 She shared photos from her life with her classmates. They asked questions. One boy told me he had eczema. 5-year-olds are funny. She took her new American Girl doll, Penny, for show and tell. Her name is Penny because her hair is the color of Pennies, said Ella.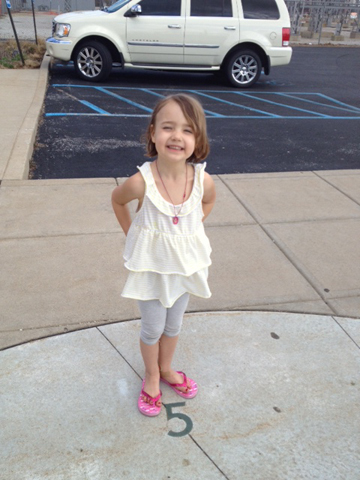 She got a couple new shoes, size 13! And she stopped taking her blankie everywhere except Kara's. This girl is growing up. I think we're going to like 5 a lot!
Filed under
Ella stories
|
Comments (3)