August 13th, 2010
Ella asked me if she could borrow my camera yesterday and she came back with this picture: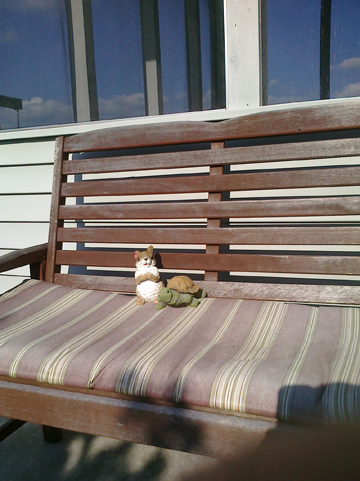 It's of a little plastic turtle and rabbit from her grandparents. I asked her "Did you put them up on the bench like that?" She said "Yeah. They're not real. They can't do it themselves."
I guess she told me.
(I of course was wandering if her daddy had done it for her)
Filed under
Ella stories
|
Comments (2)