December 21st, 2009
Wow, 39 weeks today. The last few weeks have had its ups and downs. I thought for sure I would have this baby early, while Steve was out of town. It was stressful.
But I didn't and I kinda got used to this uncomfortable phase of the pregnancy and accepted the fact that maybe this huge baby will be in my belly until her due date. And that would be fine.
Anyway, I've had some real help. My girlfriend came down from Michigan and kept me company while Steve was gone. I'm so glad. Otherwise, I probably would have just sat around timing contractions for three days stressing about labor by myself.
My mom's helped me several times, watching Ella, going to the grocery store with me … it's awesome to have her help.
And my SIL hosted our first family Christmas and even let me off the hook for bringing anything.
So, I'm very appreciative … and hopefully it won't be much longer.
Here's a glimpse at my hugeness lately.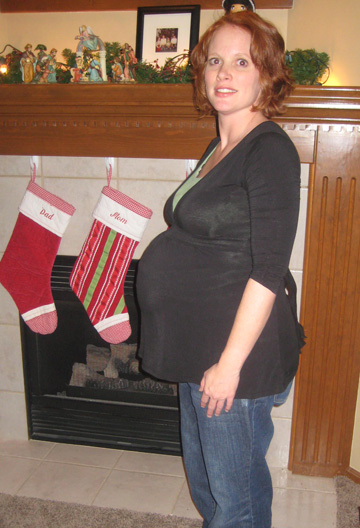 At 38.5 weeks. She seems so big! I don't remember Ella looking so big before she was born.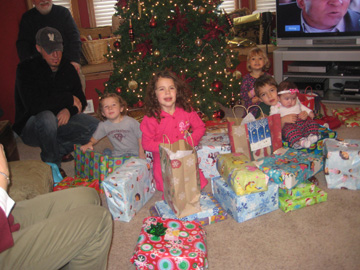 One Christmas down, a few more to go. The kids are loving every minute.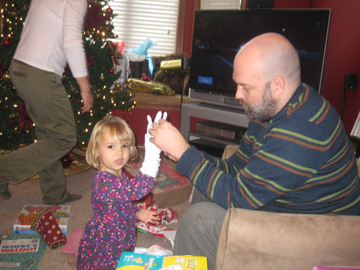 Steve puts on his first princess glove. The first of many.
Filed under
Uncategorized
|
Comments (2)