March 18th, 2011
Good news: I couldn't stand staring at my stained, faded beat-up, too-big chair and have replaced it with something much better!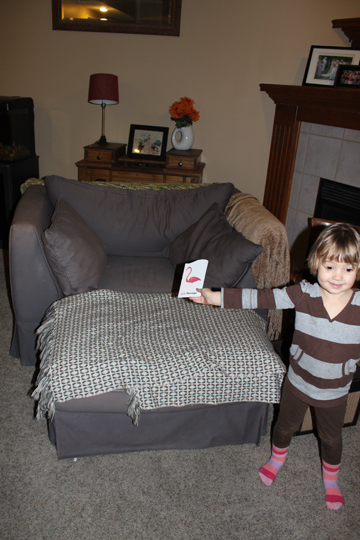 Old chair: Notice all the blankets strategically placed to hide the bad spots? (Ella insisted on her flash cards being the photo.)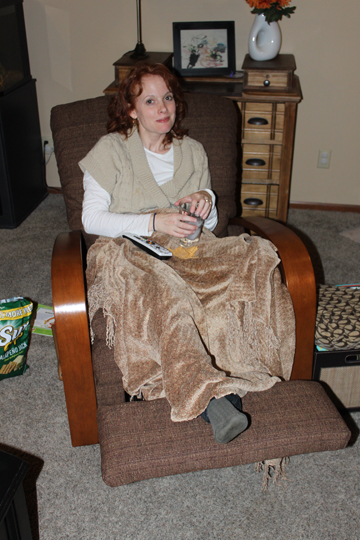 New chair: Much better looking. So comfy and it rocks and reclines. I love it.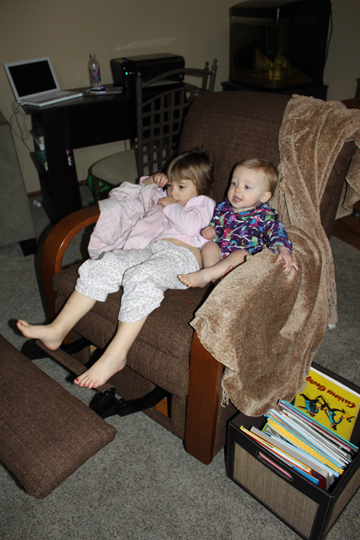 I think everyone loves it.
Filed under
Uncategorized
|
Comment (1)