July 22nd, 2011
In case you forgot, I will soon be lounging around drinking martinis in a swanky Manhattan club. Well, maybe, more likely I will be walking and walking and walking and trying to do a lot of the many cool things the city has to offer.
On our must-do list:
Museums: the Met, MoMA, and the Guggenheim
the Empire State Building
Statue of Libery
Rockefeller Center
A boat tour
Bobby Flay's Mesa Grill restaurant (the one reservation I have made)
brunch at Balthazar's
a walk around Greenwich Village
shopping
But this has all made my feet hurt just thinking about it.
And because our trip is soon, I expect it will still be HOT. And since my summer sandals are either ugly and comfortable or cute and not comfortable, I have been on the search for something that would be cute with a dress yet OK for lots of walking.
This is what I came up: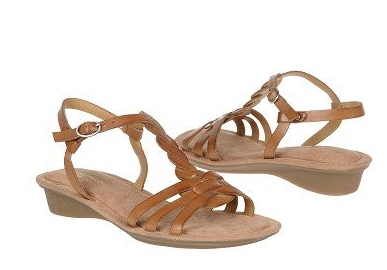 They had very good reviews at Naturalizer, which is known for comfort, but have come along way in looks. Hope they work!
Filed under
Uncategorized
|
Comments (3)